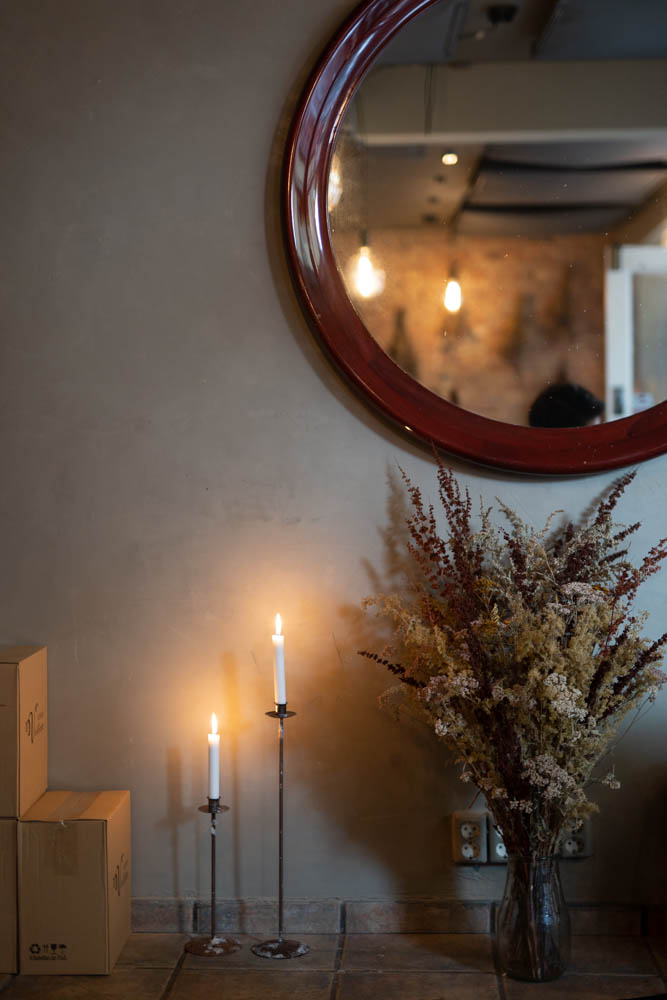 This tiny premise hiding in the backstreets of Möllevången used to be the incubator for previous successes such as Casual Street Food and Maya Cantina before they moved on to larger ones. Sauvage has all the potential and even more to do so at one point because all the love you wish to give this tiny location is more than fits between these few walls. But even so they have managed to make this location feel surprisingly large with outdoor seating, community table, dining area and a few seats both at the bar and at window. It might just feel the largest this premise has ever felt.
But perhaps it's the choice of premise that is one of the big reasons why you like it so much. The feeling you get of stepping in through the door at Sauvage gives you a warm fuzzy feeling in your insides. A feeling that only manages to get even warmer when the natural wines takes a seat at the table and the small to medium-sized dishes hit your tastebuds. With beautiful presentation and excellent balance of flavors, Sauvage is not only a splendid wine bar, but also a very competent restaurant that take pride in changing the menu regularly based on the produce from the season. One of the dishes you might find on the menu is hamachi with tomatillo, kohlrabi and peppermint. If you do – don't miss out on this delicate masterpiece while here.
Owners Ace and David (both previously from Mineral) has managed to add something new and really exciting to the food scene of Malmö, that makes you wish to come back again on a regular basis. A thing that one can't help to dream is for every neighborhood to have their own Sauvage to visit nearby for casual drop-ins to wind down at. But until that dream comes true – then traveling to Spångatan is well worth your effort to explore natural wines, experience culinary delight and get in to a cozy mood with friends, family or simply on your own with a book on a rainy Saturday afternoon.