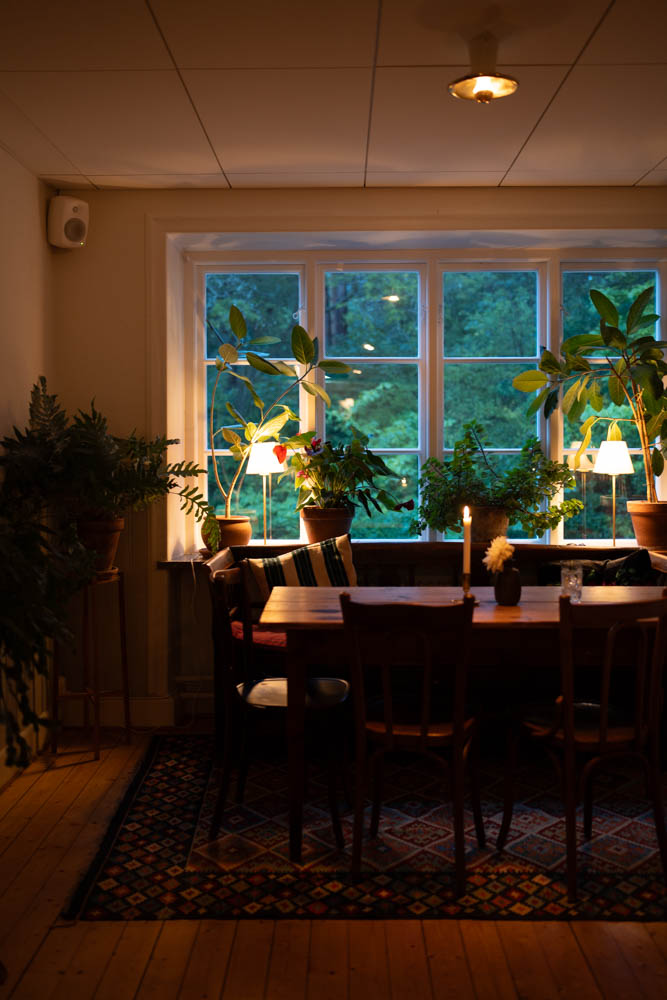 Going to Talldungen is not only an experience for the tastebuds, but equally so for the state of mind. Talldungen is located in the outskirts of Skåne and definitely takes a while to get yourself out to, but once there you will be rewarded with a comforting food experience and atmosphere that wraps you around like a warm hug.
The food at Talldungen is charmingly rustic and the wines is clearly paired to match it up with it well. With highly flavorful ingredients being in season and locally produced together with inspiration from southern Europe when it comes to the dishes, the food feel both familiar but at the same time with a unique local twist and flavor to it.
When the sun sets outside and your dessert arrives you simply would not want to leave Talldungen. Good thing then you can check in at one of their hotel rooms and enjoy a nice breakfast the day after that many swears by being the best thing of the whole experience itself. This can also be booked as an advantageous package prior to your visit.