55 year old Korean-born Tove Henckel has a long track record on her CV practicing journalism. But what early started with writing about interior as editor-in-chief for magazine Plaza Interior took her on the rabbit hole of being editor-in-chief for the food and restaurant magazine Gourmet for over 10 years.
While making podcasts, writing articles for Restaurangvärlden and Svenska Dagbladet and creating content and managing relations for Arla Unika she has recently launched her own print, Gastronaut, together with her friend Jens.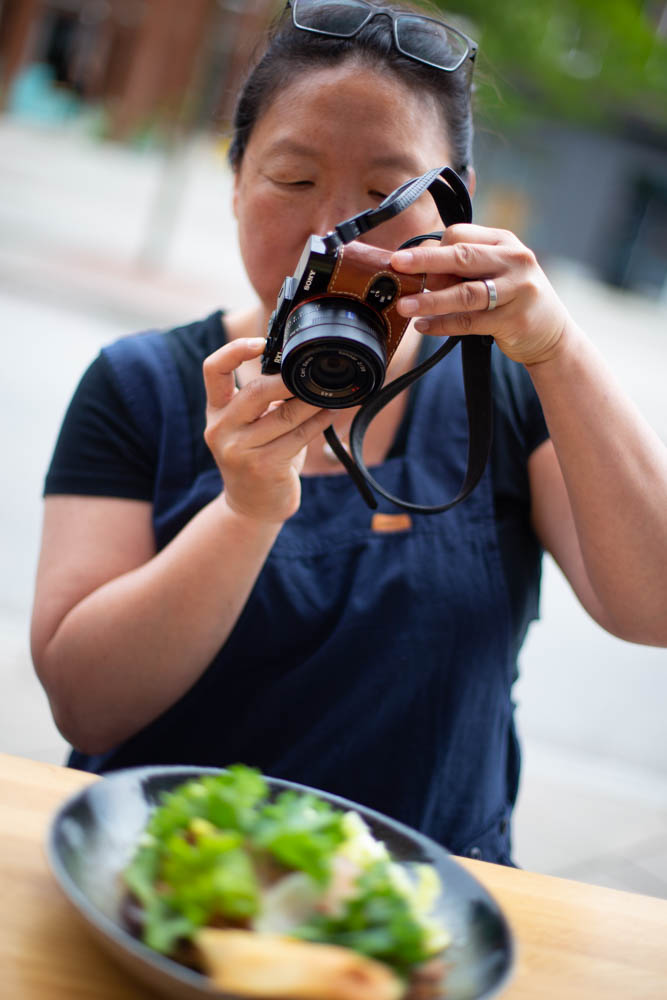 What is your ultimate go-to comfort food?
That's an easy one. All kinds of asian food!
What is the earliest memory of food you can remember?
The earliest memory of flavours that really gave me a "wow!" experience was from when I was a kid and radishes hand picked from my families garden together with salt.
What is the most crazy food experience you ever had?
That would be Dancing squid in Korea. It's a bit scary, and I am not sure I will ever eat it again.
Do you enjoy to cook food yourself – and If so, where do you get your inspiration from?
It can be anything but mostly from korean food but also baking, pastry and making my own pasta.
What is your favourite type of kitchen in food?
My top three would be Korean, Italian and Spanish.
What do you think is missing on the food scene today?
I think what is missing is a lot of delicious street food.
What is the trend in the Food business you see coming in 2022?
A trend that I see becoming more and more clear is small restaurants run by passionate owners, serving ingredient-driven food together with a selection of natural wines.
Is there any type of food you are missing in Sweden?
If there is something that I really wish would exist more on the food scene in Sweden is the ability to eat more authentic ethnic food from all over the world.
What is the most interesting article you have ever written?
Good question, I would say it is impossible to answer. I think every piece that I choose to write about is really interesting in its own way, and that's why I choose to write about them!
What has/is your biggest challenge producing magazines?
I would say that the solely biggest challenge has and is to get companies to see the value of advertising within magazines, and investing their budget in to it.
What can we expect from your new magazine Gastronaut?
A reader can from recently launched Gastronaut expect in-depth articles about ingredients, food, wine and of course restaurants. Recipes, reviews, portraits, sustainability and travel articles to name a few.
5 quick ones
Semla or donut?
Donut – since I'm allergic to almonds!
Champagne or wine?
Wine, since it is a larger range.
Caviar or A5 wagyu?
Caviar
Cheese or cheeseburger?
Cheese
Ramen or Boeuf Bourguignon?
Beouf Bourguignon