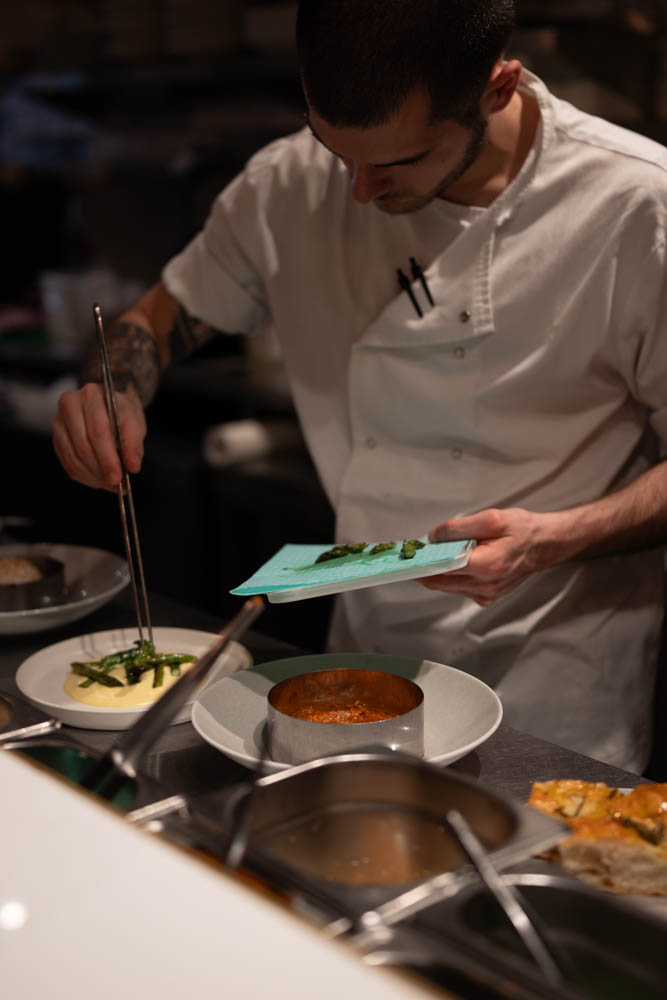 Bancone, you delightful little gem in London! It's everything you wish you had as an approachable down to earth neighborhood Italian-inspired restaurant with a pulsating lively vibe, and last but not least great pasta made by hand. There is a reason this place has been awarded a bib in Guide Michelin and we are all signing off on it, too.
One of their signature dishes, the Silk handkerchiefs with walnut butter and confit egg yolk is simply way too delightful not to experience while at Bancone. If your mind is leaning towards their other delicious dishes on the menu then simply just go ahead and order this one, as well!
The prices at Bancone is more than surprisingly wallet-friendly, especially so for being located in London and Covent Garden in particular (and they constantly keep adding new locations since their first one back in 2018).
There is simply no reason why you shouldn't have a visit at Bancone, unless you really dislike well-made pasta dishes. If that is the case, grab one of their signature Negronis (may we recommend the Orange Blossom one when we are at it?) and start contemplating over your food preferences…