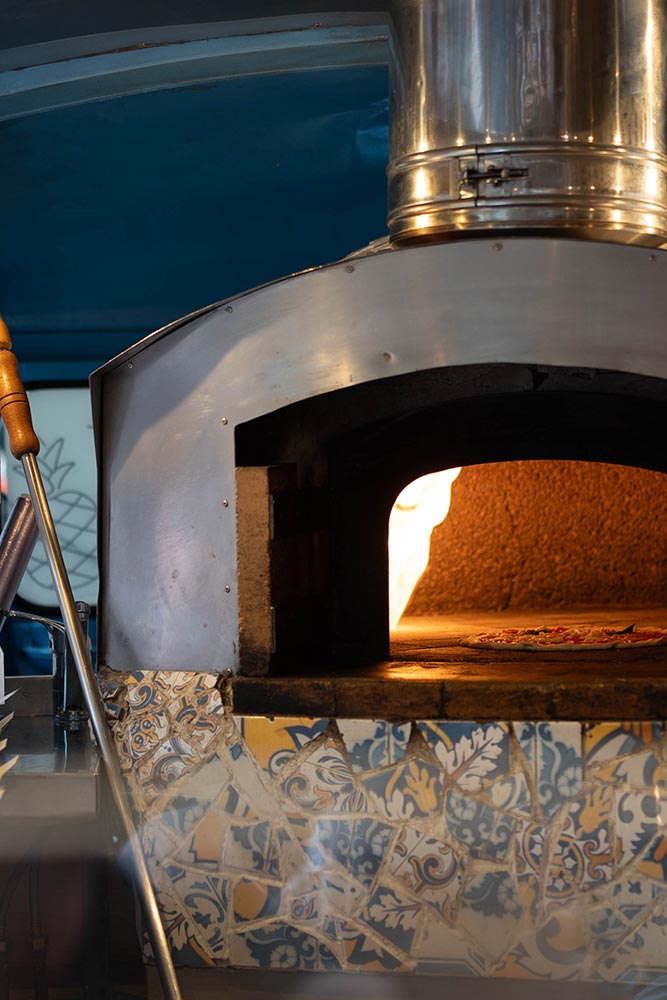 Sud Italia is an adored favorite in Spitalfields Market, one of the many great food markets that exists throughout London. What sets Sud Italia different from many of the other food stands there however is that this bad boy is actually on four wheels! Yes, what started as
Their pizza dough is fluffy and light after getting a well deserved rest for at least 24 hours and makes this Neapolitan experience truly fantastic. With a number of different combinations ranging from classics such as Margherita and Capricciosa to Zucca with pumpkin, mozzarella, gorgonzola parmesan and pecorino. If there is one thing you should not miss however is their off-menu item Pizza al Portafoglio, a staple street food item in Naples.
What is a Pizza al Portafoglio then might you ask? It's simply a pizza being double folded as a wallet – ready for you to have a bite at! With such a light and crispy dough, it's simply nothing but simple perfection coming out directly from a wood-fired oven.
There is multiple seating areas in Spitalfields Market to sit at, but if you are lucky you might have the chance to grab a stool next to the truck window and appreciate the art of making pizza while you are waiting for and enjoying it yourself. Something you are able to every day of the week, thanks to the generous opening hours.