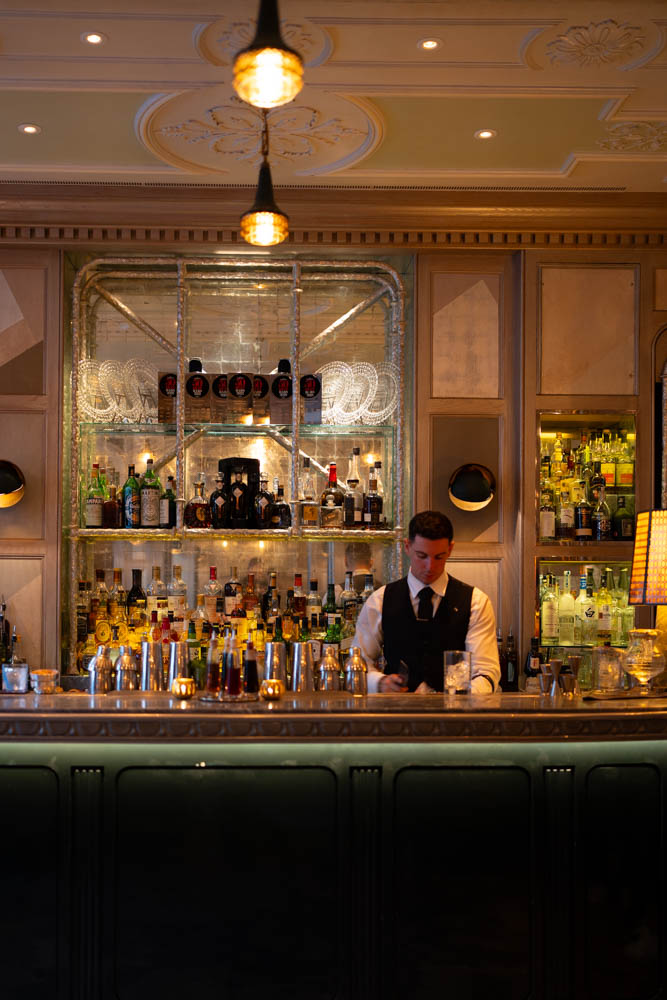 The Connaught Bar, not all too surprisingly found at The Connaught Hotel, is located in the luxurious Mayfair district in London. Don't even be surprised if there is a rare McLaren parked outside the hotel – this kind of thing here is just the ordinary. Even a classic cocktail such as a Martini definitely is quite the unique experience for the guest at The Connaught Bar. Order one, and you will be soon to find out how. (Hint: it involves a trolley!)
No reservation? No problem! At the Connaught there is a no reservations policy, which might make you have to wait a little in order to get a seat. If you are flexible though, you will likely be offered to have a cocktail directly at the bar. Something which is not at all a bad experience either how – it's quite the show, actually! You can also be rest assured to be offered a seat at a table as soon as it's available and ready for you.
The Connaught Bar is not only considered one of the best bars in London, but also in the world. And solely for that, it's definitely worth a visit during your next trip to London. We can verify it succeeds to lives up to its more than well renowned reputation and displays a cocktail bar experience at its finest.