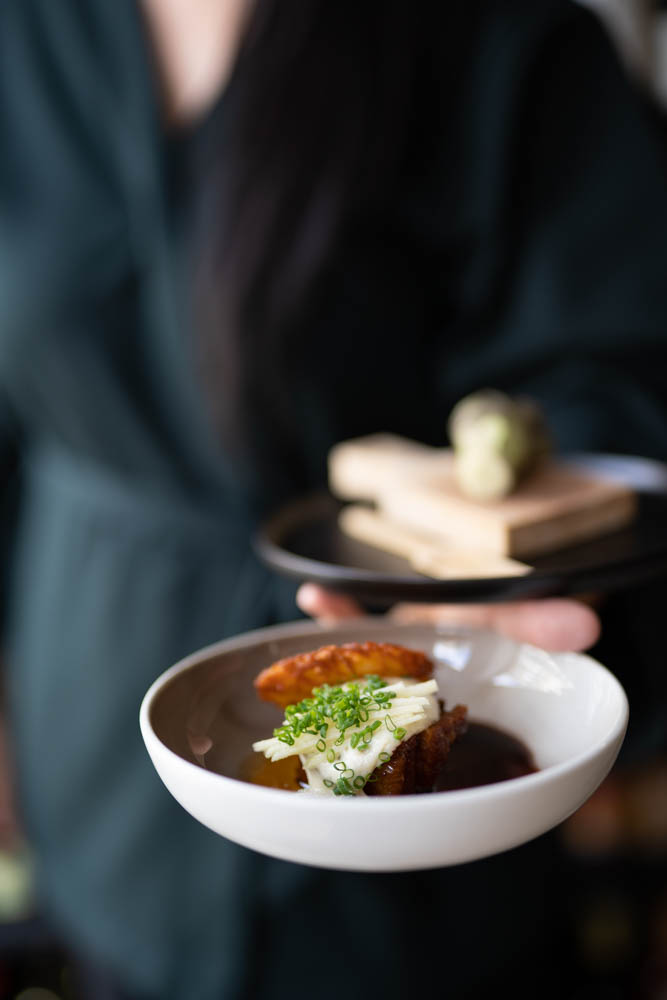 Japanese and Nordic cuisine have a lot in common, and if there is a place in Gothenburg that proves this fact then the restaurant Björk & Bambu is an excellent advocate for this fusion between the two kitchens. But not only does it do that with food – the warm atmosphere set in a pastel color scale with wood and leather details blends nordic and Japanese interior styles together, closest to be defined as Japandi.
The food itself is equally elegant, inspiring and with a visual finesse. While nordic flavors and seasonal produce takes the primary stage, asian cooking techniques and ingredients lift every dish in an interesting way that feel different, yet familiar. Just getting freshly grated wasabi over certain dishes adds a unique flavor profile to the otherwise clean but rich flavors. Pair this wines selected from all over the world, or perhaps a glass of sake.
Owners Oscar and Christina manages to offer something unique and different to the food scene of Gothenburg, and making a visit to Gothenburg only to see what they are up to next is at the point of being worth a trip of its own.