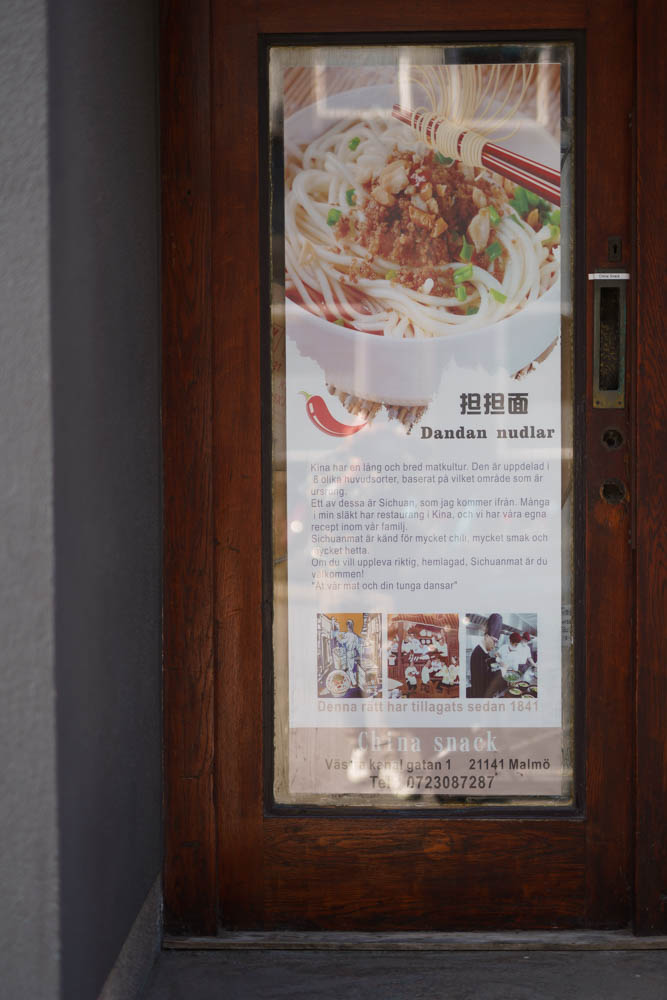 Walking past China Snack leaves you wondering if it's open or not, with curtains hiding most of the sight through the otherwise large windows. But enter, and give it a few seconds, and you will soon be greeted by a kind lady.
This lady is Sihan, previously a lawyer and dancer in China before moving to Sweden because of love. At China Snack she is is serving the food she has grown up with from the Sichuan kitchen. Even though Sihan comes from a restaurant family and wanted to find her own way, she still ended up opening a restaurant in Malmö simply with the purpose of sharing her heritage of food and culture with the citizens of Malmö.
At China Snack you will find authentic Sichuan dishes, the beloved Dan Dan being one of them. Her dishes is uncomplicated and easy to like, but true to the kitchen of Sichuan – cooked with a lot of heart and served with handmade noodles chopped up by her iconic noodle robot on location.