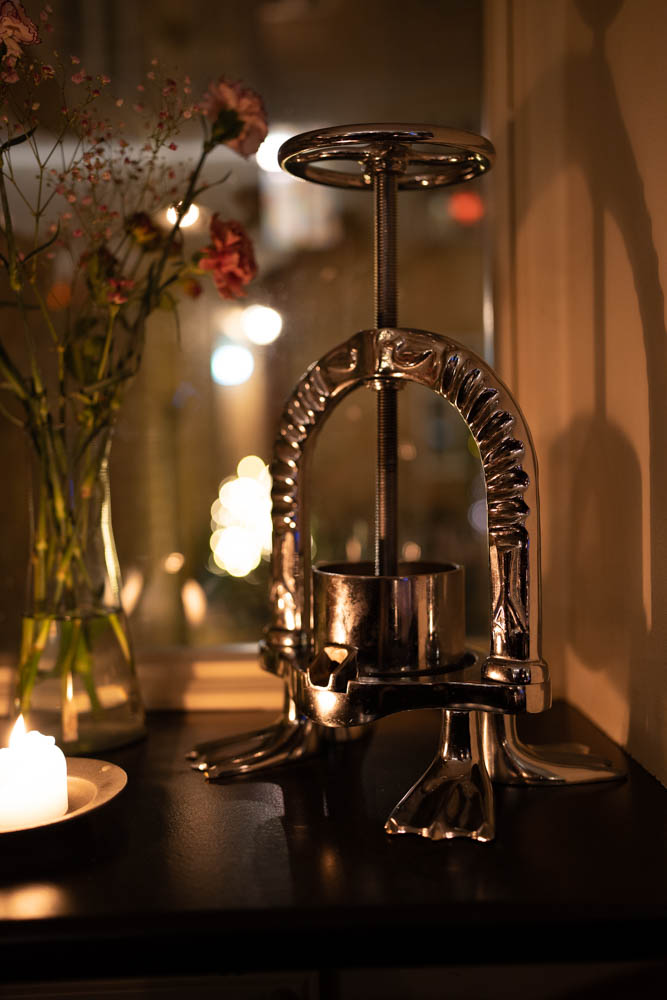 If you simply adore well-made French classics such as steak tartare and pressed duck – there is no need to look further than Bouchon. A beloved French bistro in Malmö that solidifies the concept of fat, meat and a lot of heart served together with good wines. if there is one dish you definitely should set your eyes on it's their fantastic onglet served together with bearnaise, fries and salad.
The atmosphere at Bouchon is lively from the guests various conversations going around, but still manages to maintain an overall relaxed casual feeling when you wish to wind down with good food and wine. Just ask for a table closer to the bar and kitchen and your wish will be fulfilled.
Bouchon has without doubt become a favorite in Malmö for connoisseurs of great food, and when asking many chefs themselves in Malmö what their favorite spot is – Bouchon is definitely the name of the game. With such heart, good food and great opening hours (open every day) it's no wonder why that has become the case, and we can't help to fall in love with it ourselves either.