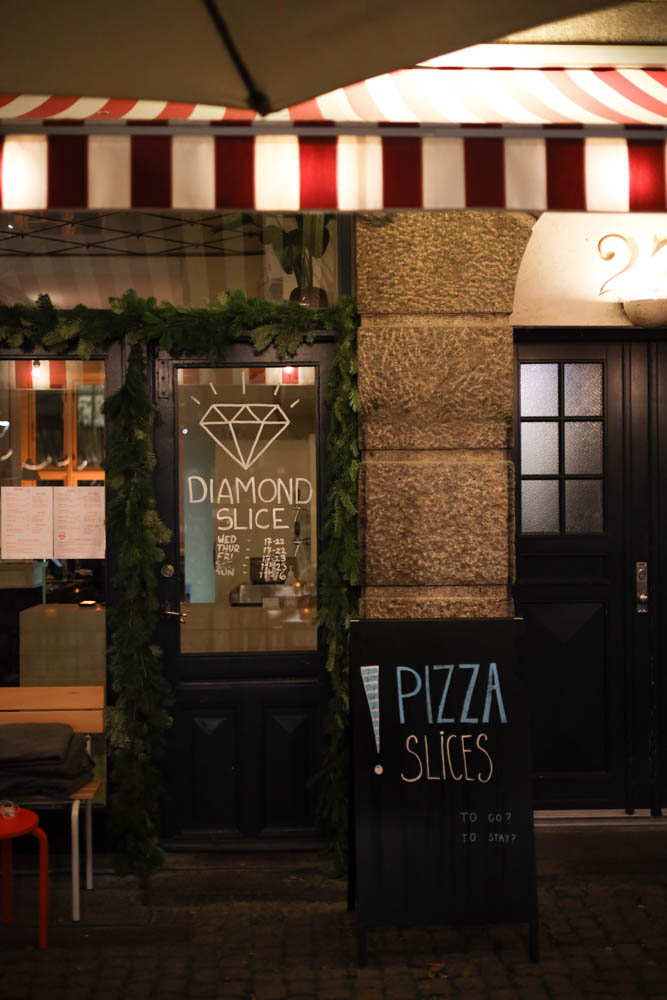 Immensely crispy, blazing hot out of the oven and simply delicious. Did we mention for a good price, too? Diamond Slice serves New York-style pizza by the slice and does so with a range of different flavor combinations that are both big in flavor as they are in size. We can't, however, help to fall in love with the classic Pepperoni one however that embodies the true New York-feeling, even if the pepperoni itself is danish.
With a generous amount of seating both on the inside and outside, it's a spot that works well to bring the whole crew – or simply take a place on your own at the bar to chat dough, sauce and toppings with the friendly staff on location.
With long and late opening hours for most of the week, jumping in for a slice in the middle of the week when the craving hits is definitely a possibility. So grab yourself a drink, a slice and enjoy – because Diamond Slice is definitely a (not so hidden) diamond we can highly recommend a visit while in Copenhagen.