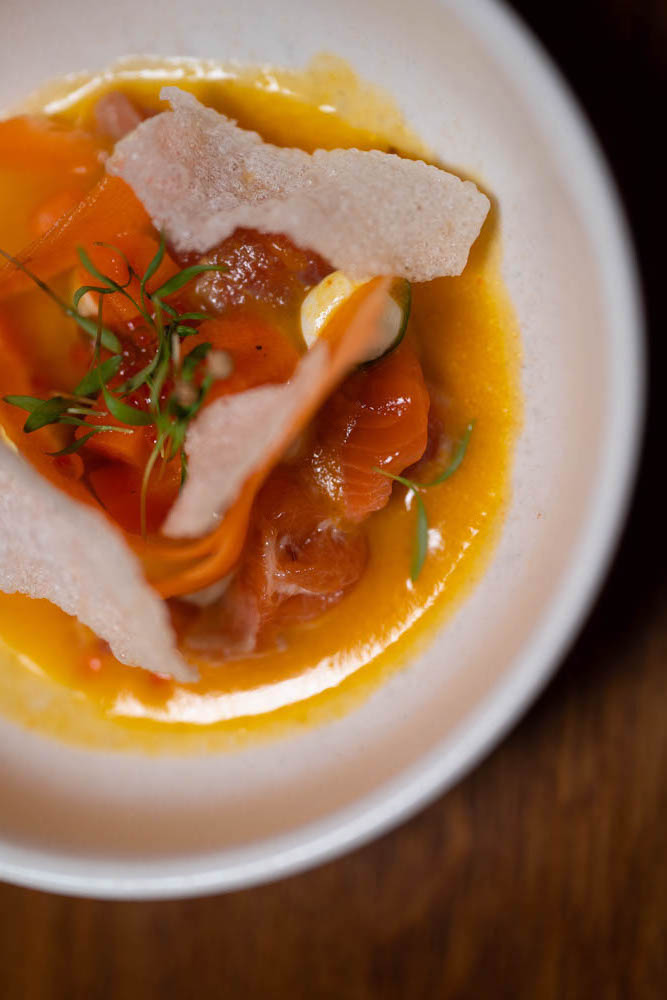 Namu is a prime example of how the unique flavors from Korea can be merged together well with nordic ingredients in season – all under the creative direction of chef Jennie Walldén. Namu is a modern take on a Korean restaurant that balances between Swedish and Korean flavors and cooking techniques and does it so with excellence.
Both the dishes and cocktails (except for a few classics) are surprisingly experimental, and Namu is contributing with a refreshing take on Korean flavors while at the same time offers an interesting take on applying our more common nordic flavors that we are used to and love in an interesting way. Expect both a take on Korean classics such as Tonkatsu to more experimental ones from the kitchen you have never tasted before.
Take a seat in their cozy lit-down atmosphere and go by the a-la-carte or enjoy one of their tasting menus in two sizes. Whatever you decide to go for, don't miss out however on their Beef Gangnam Style. Grilled bulgogi-marinated flank steak eaten by hand with sallad, pickles and sauces – served together with rice. Lovely.
Namu has been awarded a Bib Gourmand in Guide Michelin, and we can only highly recommend it as well.