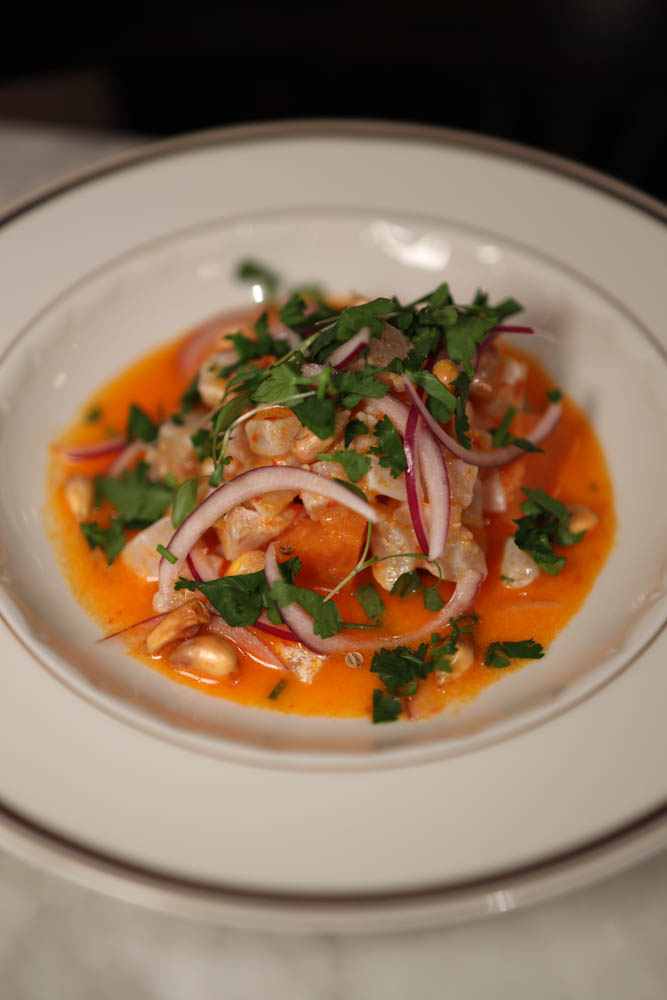 Located at the corner of Friisgatan, hides a true neighborhood bistro owned by the happy couple Ylva & José. Friis14 is a combination of when mostly French and a couple of Swedish and Chilean friends meet up and have party together – something that is well reflected on their menu. This is not however a fusion of the three – simply well prepared classics served on their own, that also manages to work well together flavor-wise after each other even though their very different flavor profiles.
At Friis14 you can expect anything from Steak & Fries, Steak Tartare, Baba au Rum, dishes based on season ingredients, Scanian apple cake and a wonderful ceviche that is simply worth a visit on its own. Perhaps not a surprise since chef José himself is from Chile, but it is in fact the best one the city has to offer.
With a good selection of wines and many so finely paired by Ylva together with the dishes, Friis14 is worth a visit not only for their well-cooked bistro food with a lot heart but also the service at the table and the overall cozy environment.