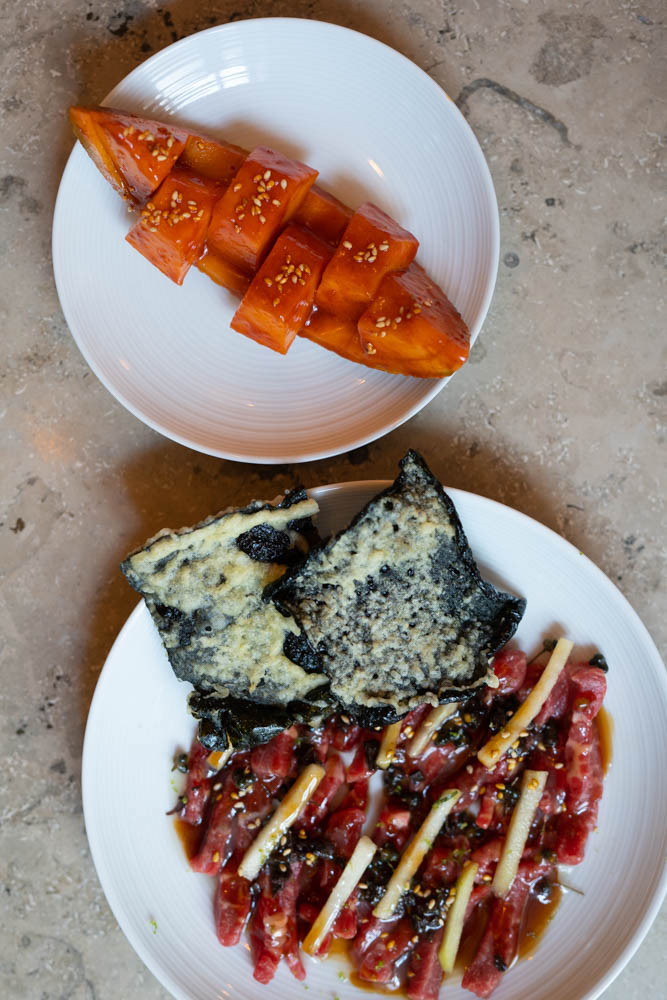 Even though the food at Juju are meant for sharing, we kid you not when we say you likely want to keep them for yourself rather than sharing them – they are that good and leaves you craving for more. Good thing then their menu is generous and offers a range of starters, main dishes and desserts to keep you satisfied from start to finish.
The dishes is literally packed with flavor, and presented in nice way being elegantly thought out while still matching the overall casual atmosphere. From dishes that you know such as dumplings, fried chicken and skewers to more uncommon ones such as Nori vinegar fries and Bingsu – more or less a portion of shaved ice topped with unique flavors – all of which being served with matching wines.
Juju simply makes our heart say "Yeah Yeah!", and we can only highly recommend to make a visit while in Copenhagen to this gem of a restaurant in Øster Farimagsgade by talented chef Kristian Baumann.