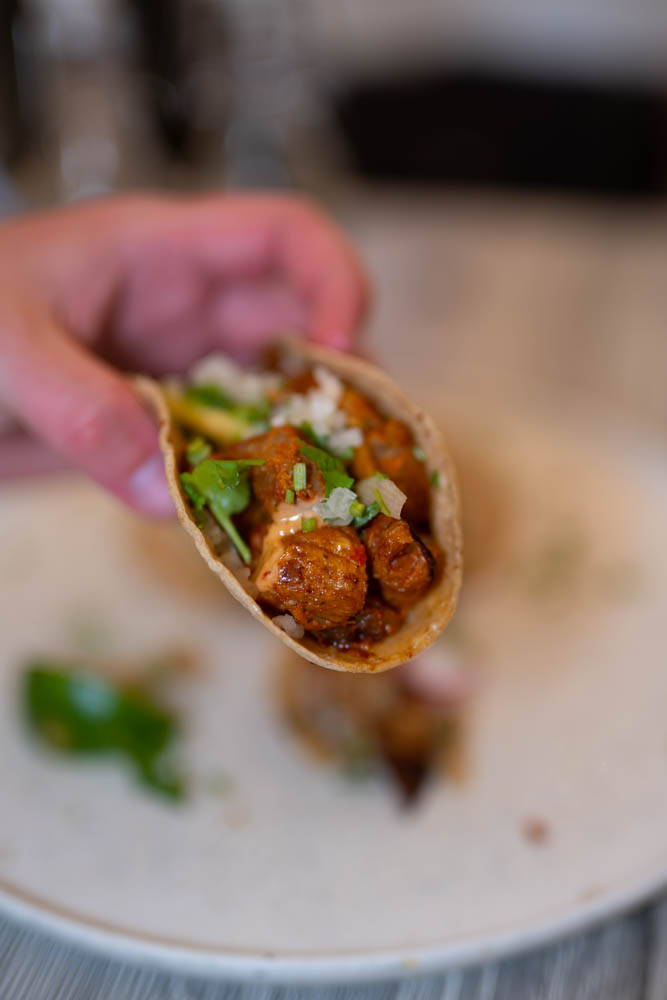 Walk down the stairs at Torsgatan 49 (located around Vasastaden) for a casual eatery where Mexican streetfood is the almighty king. With inspiration taken from the food stands in Mexican areas Jalisco, Yucatan and Mazatlan, at Xulo you will find tacos, burritos, ceviches and a few more specials that makes your tastebuds go clapping at every bite.
At Xulo it's simple to jump in and out for a bite whenever the hunger becomes prevalent, and while doing so you will be awarded with handmade tortillas, long cooked meat (in the form of Barbacoa, Bistec and Pastor), a healthy dose of coriander and multiple sauces at the table to choose from to decide on your own level of preferred spiciness.
It's simply the Mexican food you love, casually served in a tiny location with generous opening hours being open every day. If you happen to have the luxury of living close nearby and love uncomplicated but very well made Mexican streetfood – expect Xulo to become your next personal favorite spot to run by for dinner.