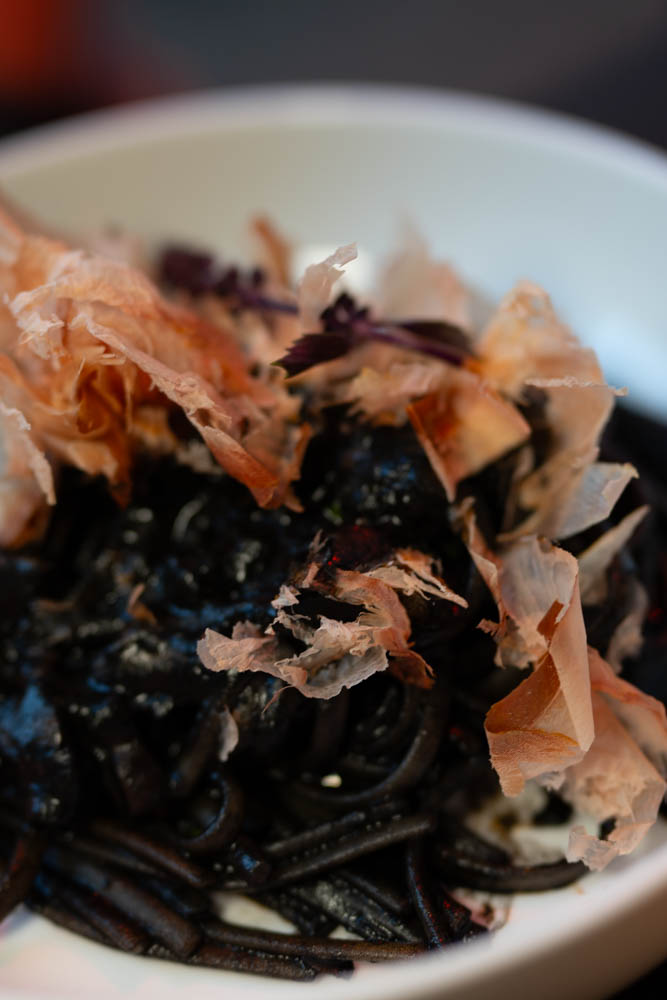 This casual but lively bib gourmand awarded Italian restaurant is open all days of the week except for Sundays, with most of the days available both for lunch and dinner. Just make sure to make a reservation before you go since Domenica has become a popular spot for locals to spend their evenings in, and doing so until the late hours of the day.
On the menu you have the option to go either à la carte or choose a 4 course option and let the kitchen make the decision easy for you. Yes, it's not all that too easy to choose from the menu yourself actually because there is a lot of mouthwatering items to be had, a delicious ragu usually being one of them.
There is both classic Italian dishes to more experimental European ones to choose from, such as one with squid and katsuobushi during our last visit. The menu changes daily, and incorporates seasonal products. All offered with wine from select winemakers from Italy, France, Germany, Spain and Austria.