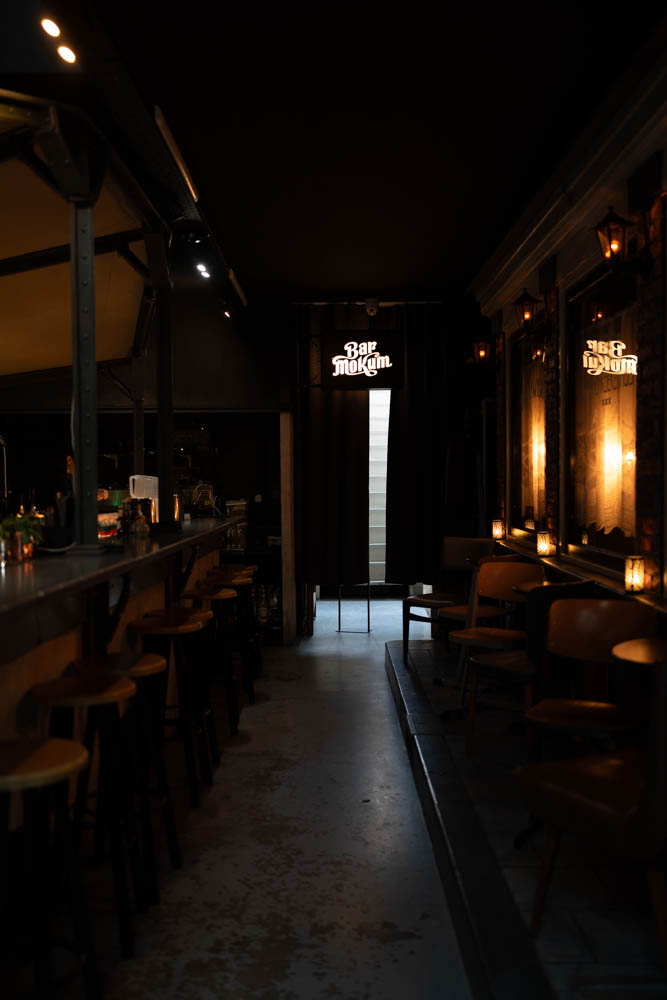 First things first, don't panic if you are completely lost trying to find Bar Mokum. One might have even walked into an apartment building by mistake trying to find the right entrance. But the secret tip is to look for a pancake place called MOAK. Looks closed? Just ignore that and pull the door handle. Voila – you have now found it! Walk down the stairs and cocktails is soon coming your direction.
The menu offers 3 categories to nail down your favorites – sour, bitter and sweet. In each category you will find both classics, signatures and experimental ones – all with a dutch witty name. We can highly recommend the Habbelebabs if you are into something sweet, but if you like a cocktail with a little presentation show of it's own then order in the Graftak, their take on an old fashioned.
Oh, and did we tell you that it's open every day of the week…?