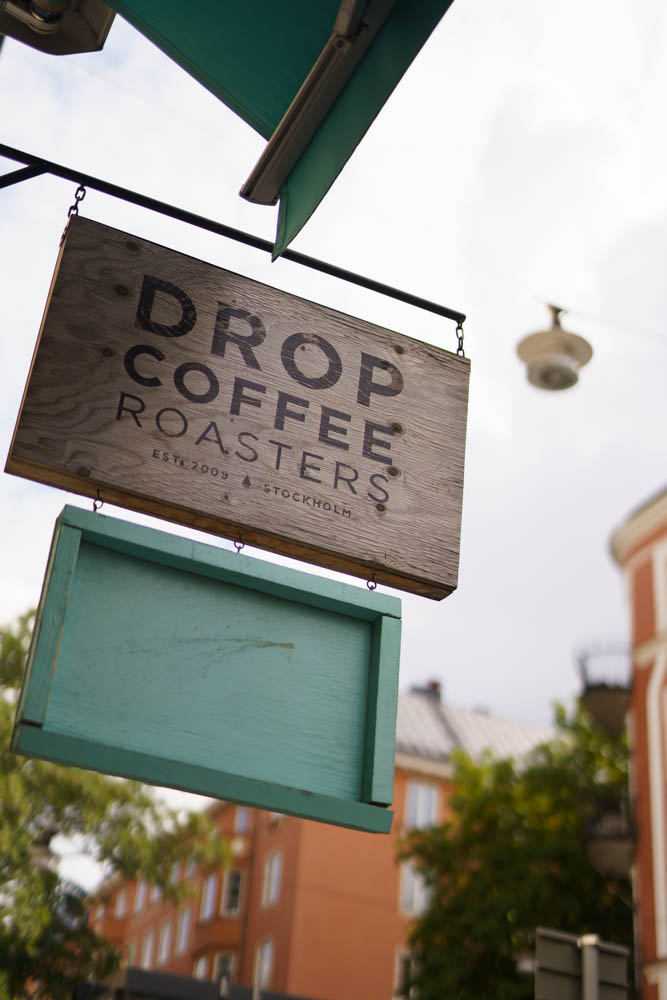 Where do coffee enthusiasts go in Stockholm to experience the craft that is defined by coffee? More than likely they will take a journey to the streets of Södermalm and make a visit at Drop Coffee Roasters. A collective name for what is not only appreciated for their coffee bar, but as well their prize awarded roastery. And like that isn't enough – Joanna, one of the owners, even wrote a book on how to make better coffee.
Espresso, cappucino, pour over or ice coffee. The chices is many at Drop Coffee Roasters. If you have a hard time to decide what to get then take a peek at their tasting offer to get to try a little bit of everything, caffeine kick included. But a strong recommendation is to check out their Cascara tonic, a refreshing and fruity beverage that is made from the flesh of the coffee fruit rather than the roasted bean.
And then, when you finally have been inaugurated to the world of great coffee, don't forget to bring some coffee with you home. No grinder? No problem! Just ask and get it grinded precisely for the method you intend to brew it with. And while doing so, make sure to ask their friendly staff for some complementary tips and tricks on how to enchance your brewing experience to the next level.