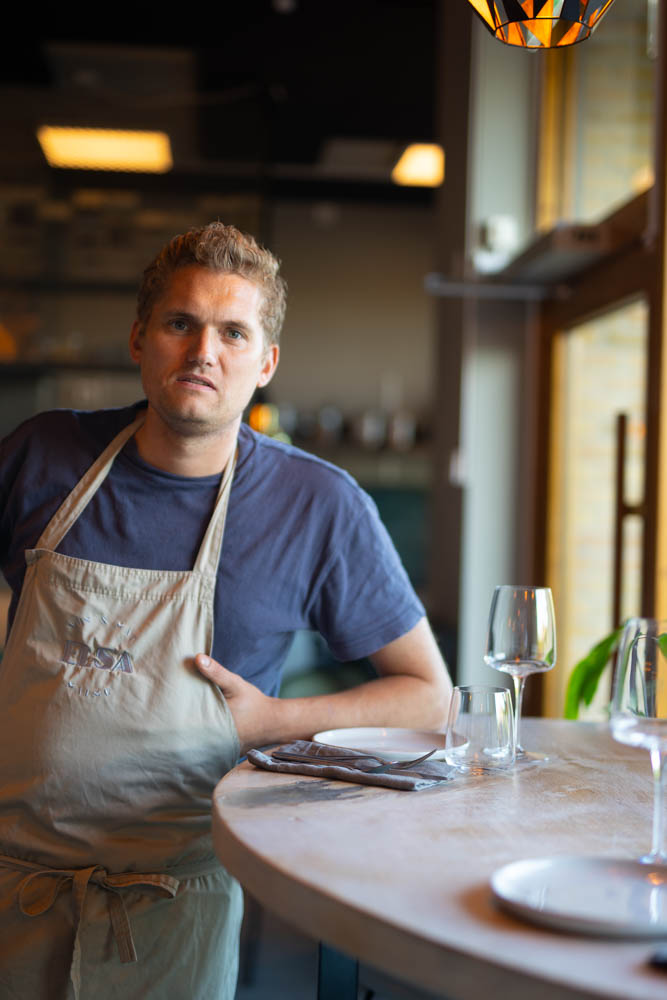 Elsa, the passion project run by chef Leon Boström, is the result of working in the industry on many well renowned restaurants all over the world, United States and Mexico being two of the stops. That is also something that reflects the menu on Elsa very clearly, and as an example you can get everything from a creamy ravioli with truffle egg yolk and pickled lemon to grilled octopus with chili, sweet potatoes and watermelon. All this being served with a range of selected wines from the world.
Whereas other restaurants who try to do it all and becomes a master of none – Leon manages to apply similar type of flavors and cooking techniques to each and every dish which makes them all pair together well without as a guest really reflecting on the wide span of inspiration. It's rather a reflection of Leons own style and preference of flavors that he enjoys rather than representing a specific style of kitchen. And it works very well together, with a clear affection for the Mediterranean.
The burrata served together with tomatoes is as sweet as a dessert, the grilled bread is so gently crispy you could come back just for that alone and the schnitzel with blue cornflower cheese can make anyone looking for a bite of classic comfort food to leave happy as a clam. And yes, they do also serve mussels.