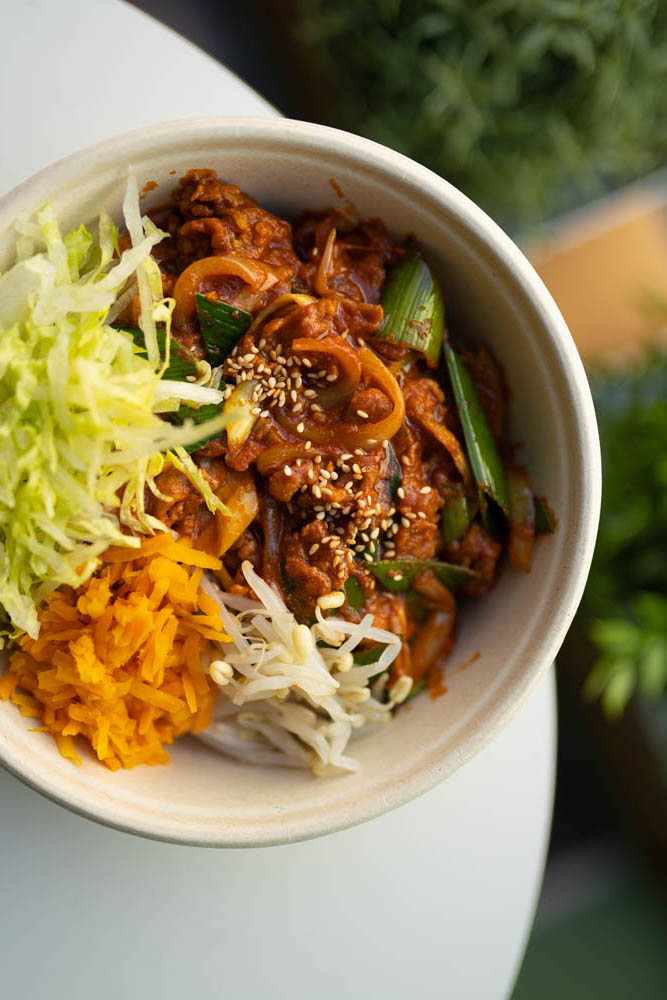 Dosirak, translating to Korean Lunch Box, might look like a simple hole-in-the-wall shop. But the owner Seungwee covers every inch of that location with pure love and interest for her guests as she serves them with the flavors she herself have grown up with before moving to Sweden. For Seungwee the purpose of the food she serves is to act as a conversation starter to share about her korean heritage, while she gets to learn about yours.
At Dosirak you will find classic and authentic Korean comfort-food dishes such as Bibimbap, Kimbap and Japchae. But a warm recommendation is to go all in on her meaty and spicy Korean Fried Chicken on the menu with gochujang sauce, rice and sallad. This dish also tastes just as well warm as it does cold – so in other words it's a perfect dish to bring with you on the go as well.
But if you have the time, stick around and talk to Seungwee for a bit. A lot of her guests has grown to become her close friends – and who knows, maybe you'll become the next while munching on her Korean food!