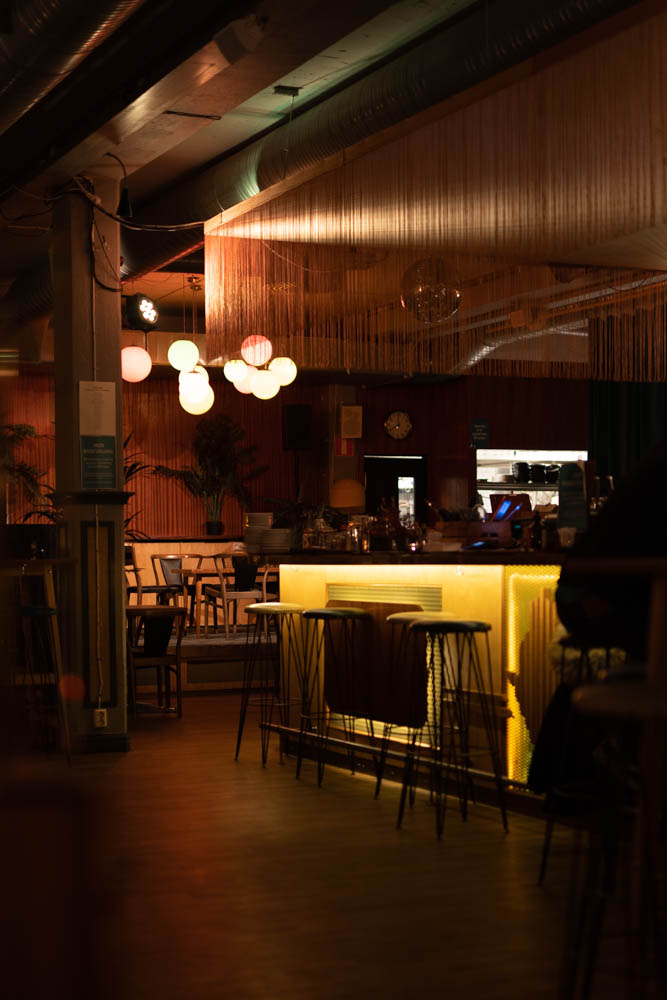 That a place like Grand Malmö primarily known for clubbing, concerts, quiz nights and other cultural events – one might raise an eyebrow to hear that it also offers a dining experience with influences from the asian kitchen. It hasn't always been asian, but one thing has been the same – well made food. Even long so before the ramen trend entered the city, which they actually were first to offer as their primary dish in Malmö.
The atmosphere offers a generous amount of seating options for the one who wish to sit in more casual booths, in the large bar or in a more restaurant-styled setting shielded off by racks of wines on storage. No matter what you wish to drink with your ramen, characterized by a deep and rich broth, there is an option that fits every preference. If you wish to extend your meal there is also a range of smaller asian dishes to choose from.
Even if one might wonder when Grand might be early one on the ball for the next big thing on the food scene, one thing is certain – they keep refining their ramen and is placing themself high on the list of go-to places for a noodle soup in Malmö.