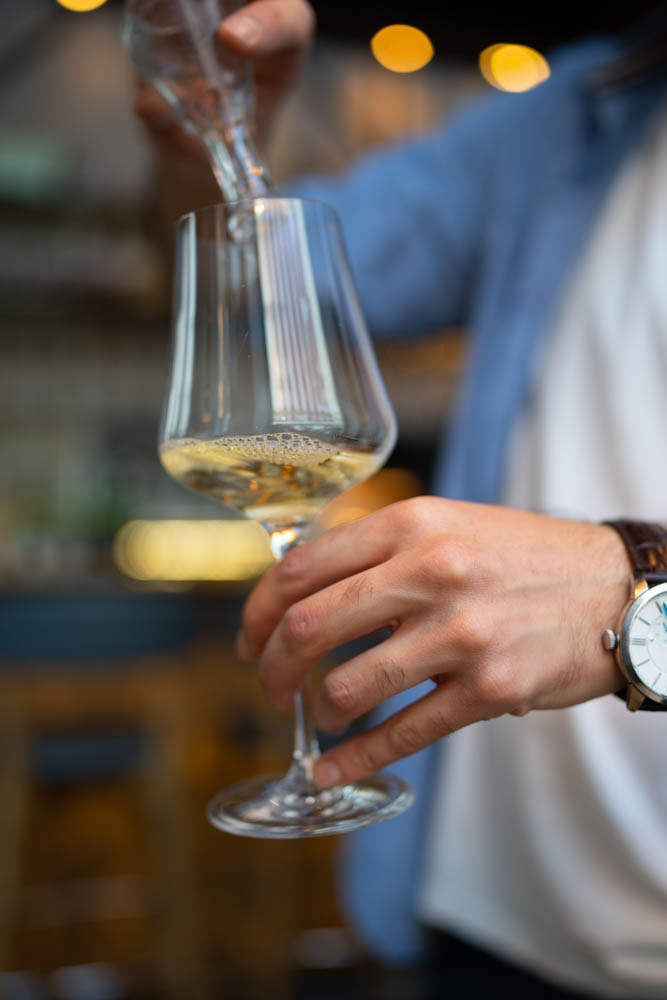 With over hundreds of wines to try by glass (or half glass, If you want to go for many), it's not a secret why this is a home for many wine enthusiasts in Vienna. Opened in 2017 by Robert Brandhofer and Markus Gould, this gem of a wine bistro is found at the eastern parts of the inner city with outdoor seating, dinner seating and directly by the bar.
Even though a primary focus on wines, food is definitely not lost in the process. In fact, it's worth to come for the dinner menu even if you are opting to consume other beverages than wine. With excellent flavor compositions beautifully served in an overall relaxed environment, it's hard not to give Heunisch & Erben nothing but a strong recommendation.
Heunisch & Erben has good opening hours for the one that wants to pop in for a wine and dine during most of the week from Monday to Saturday until a bit after midnight (kitchen closing a few hours earlier than so).
Fun fact: The name Heunisch comes from a grape variety (Gouais blanc) that rarely is grown today, but historically found to be an ancestor to more common grapes like Gamay and Blaufränkisch.