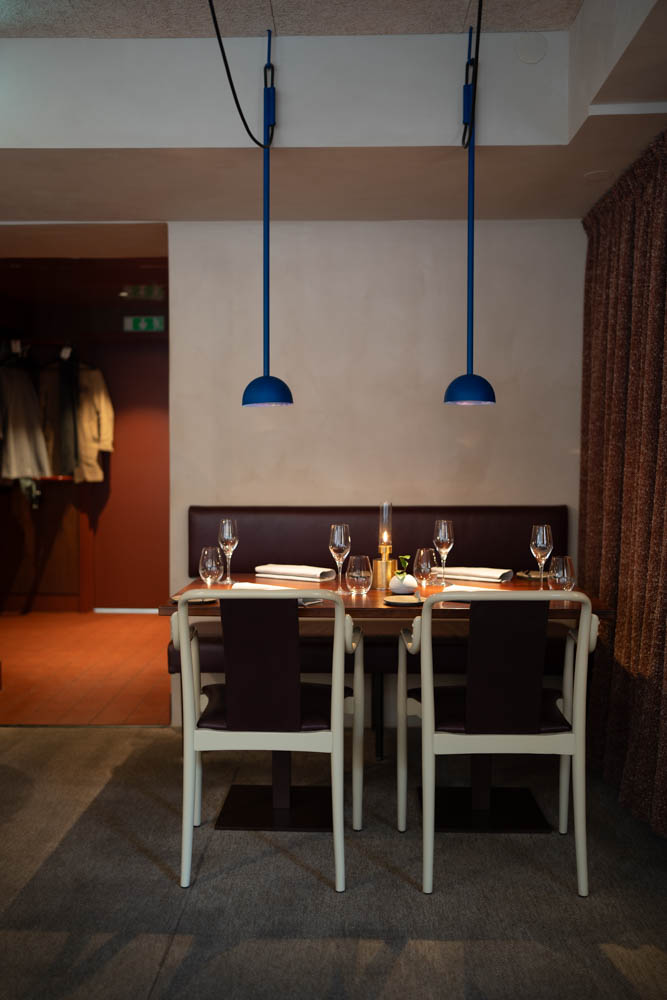 Entering Human makes you feel right at home. The welcoming experience barely even lets you take your coat off on your own without the staff wanting to help out, and it's very clear early on that service is a high priority at Human that of which also lasts throughout the whole dining experience.
The food is ambitiously directed by chef and restaurant owner Martin Moses, winner of Årets Kock in 2019, with a nordic direction and a Gothenburg touch with a focus on seafood in particular. The dishes is not only beautifully composed and with an attention to detail, but equally packed with a balanced set of flavors – many of which is based on seasonal ingredients from the nearby area.
The best of all? Human is open to welcome you both for dinner and lunch, and during the latter you are offered a smaller version of the tasting menu offered in the evening. During both lunch and dinner there is a carefully selected wine list and a wine pairing option to be offered with the tasting menu.
With such a warmth, ambition and attention to detail on a star level we can nothing but recommend a visit Human.