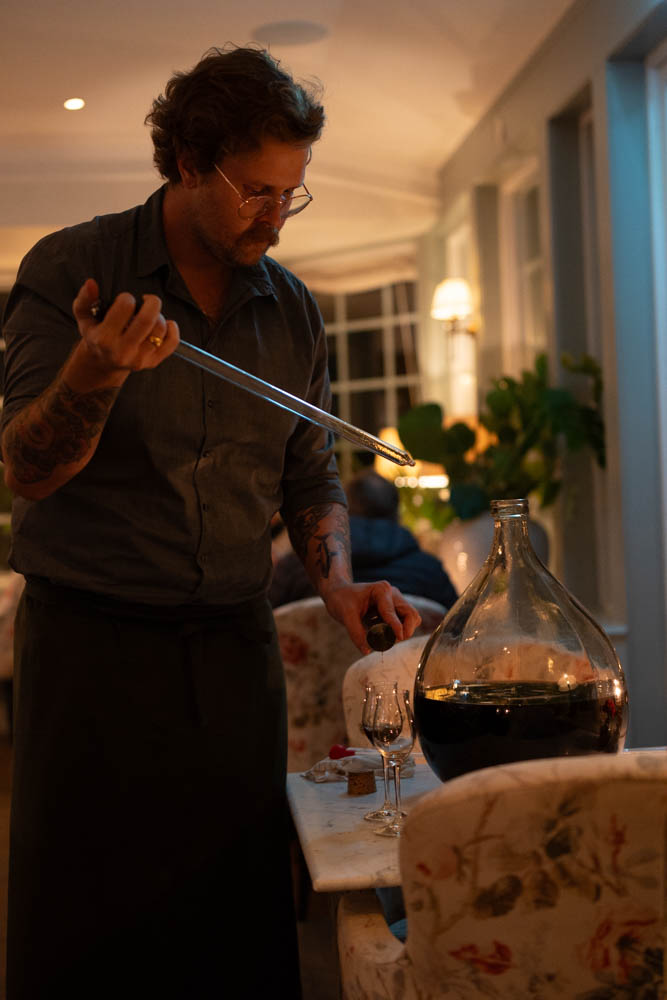 Villa Strandvägen is not only a restaurant, it's also a very cozy small hotel with only a handful of rooms to check-in at. But we didn't come here to sleep! Go down the rabbit hole together with head chef Anton and the rest of the team on an enchanting journey where local ingredients and seasonal mindset takes the main stage with matching wines to pair with it.
The food itself is rustic, well composed flavor-wise and matches the overall atmosphere and feeling of the location itself. Sitting here on the darker days of the year makes you feels like you have been transported to another place even further from the city center of Ystad than you actually are.
Two signatures on the menu is their steak tartare with boquerones, grilled mayonnaise and lardo and when it comes to dessert the chocolate 'Nemesis' with hazelnut praline and yoghurt will most likely never find it's way out from the menu. And that is a good thing, for both the dishes and equally for you!