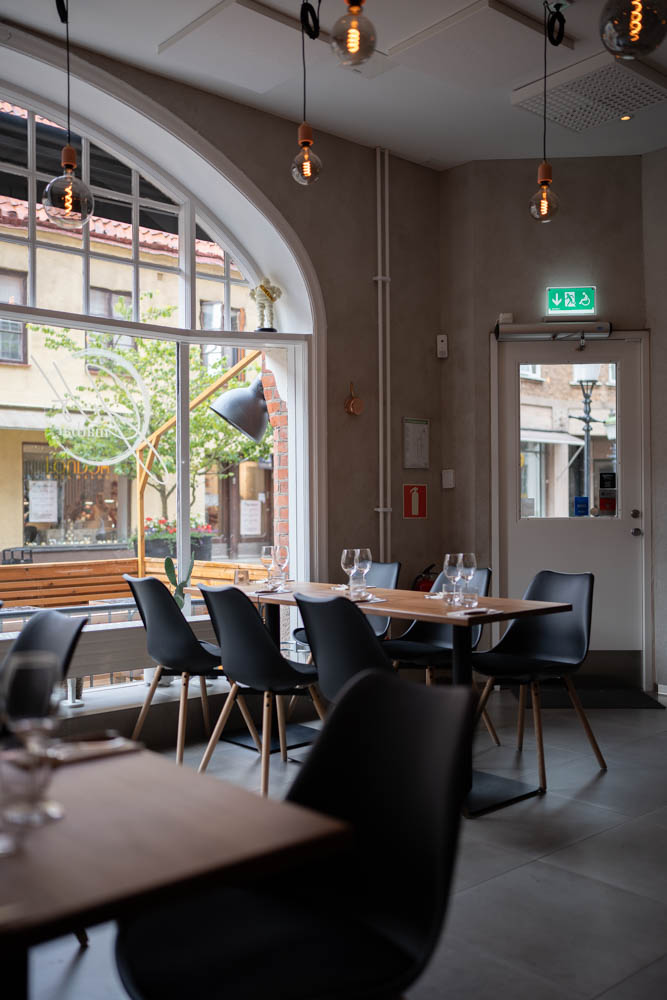 A nordic mindset of working with produce in season, with taste inspired from the world. JH Matbar combines experimental but still uncomplicated gastronomy with many dishes that is beautifully composed, and sometimes even on produce made from the small family run farm EJI Garden or from other nearby producers.
Start your journey for the evening by choosing either the large or small option, together with an optional wine pairing (or alcohol free, if you prefer). The next step is to choose from a range of dishes on the menu on your own to tailor your own experience after your own preferences, while the pairing follows along with your choices.
With a lot of ambition and heart behind it's restaurant it's no wonder that Christoffer and Malin behind JH Matbar also have been awarded a Bib Gourmand for their achievements, they definitely deserve it.