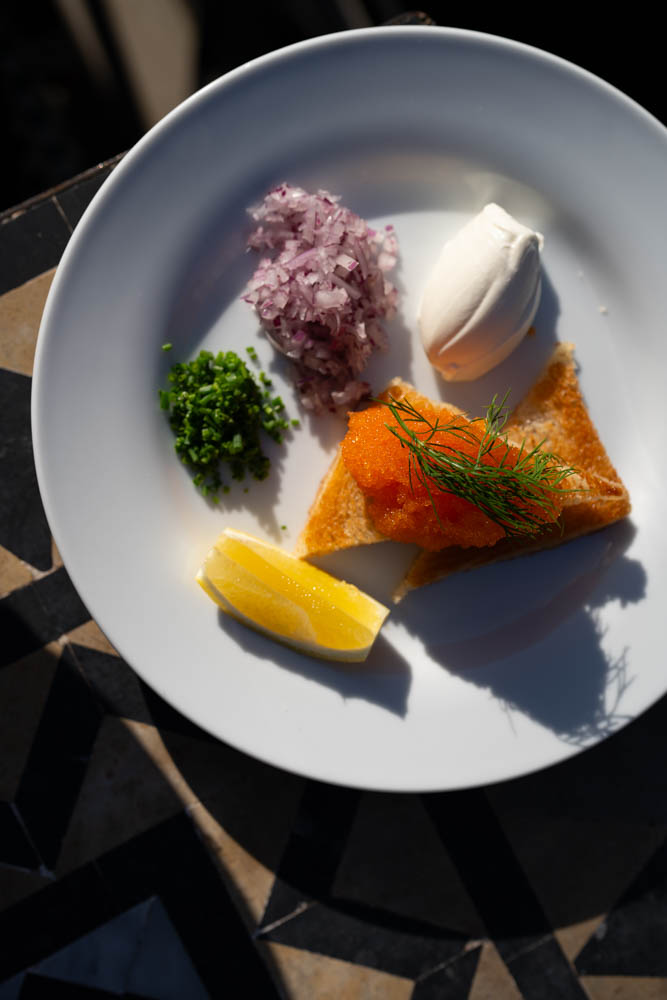 Likely the most hearty bistro you can find in Ystad, run by chef-legend Crister Svantesson (with many years in Swedish and French kitchens, and even competed in Bocuse d'Or in the 90's) together with his daughter Jennie and her husband Jonas.
The menu at Le Petit Bistrot offers classic dishes such as a wonderful steak minut, toast Skagen, Wallenbergare and if you're lucky… tenderloin with gorgonzola and potato cake. A signature dish which usually sells out quicker than french butter melts in the sun!
With an ambition to combine food from the heart with select great wines to pair with it, Le Petit Bistrot is not only a given visit when visiting Ystad itself but also worthwhile a trip itself for its warm and happy ambience. While there, don't hesitate to talk some food with Crister – he loves it!