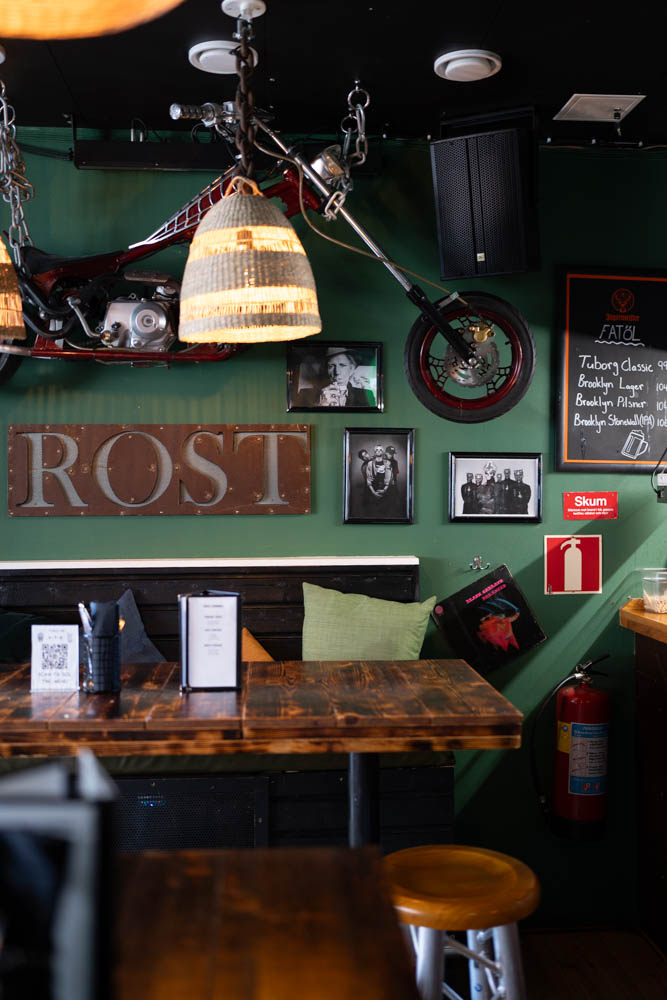 Rost Bar in Ängelholm may be a bit of a journey to go solely for a burger, but if the meat that has been grinded by hand, bread baked in-house and all the sauces mixed up every day at location doesn't sell it enough already, we don't know what does. Perhaps the tunes of rock 'n roll in the background while you're chowing down on heaven with opening hours every day of the week.
The restaurant and kitchen is run by chef Jonas Nilsson (together with his brother) who has a long background of working in the restaurant industry both with food and pastry (and also competing in it) and he has no plan on cutting down on quality of their product any near time soon, never that is. For Jonas burgers is simply pride to the craft.
With well more than 10+ burger combinations and a weekly special on the menu there is something for every tastebud to choose from. Oh, and don't forget to max out your burger experience with their dirty fries together with cheesy sauce to drizzle all over it. You can thank us, and Jonas, later.