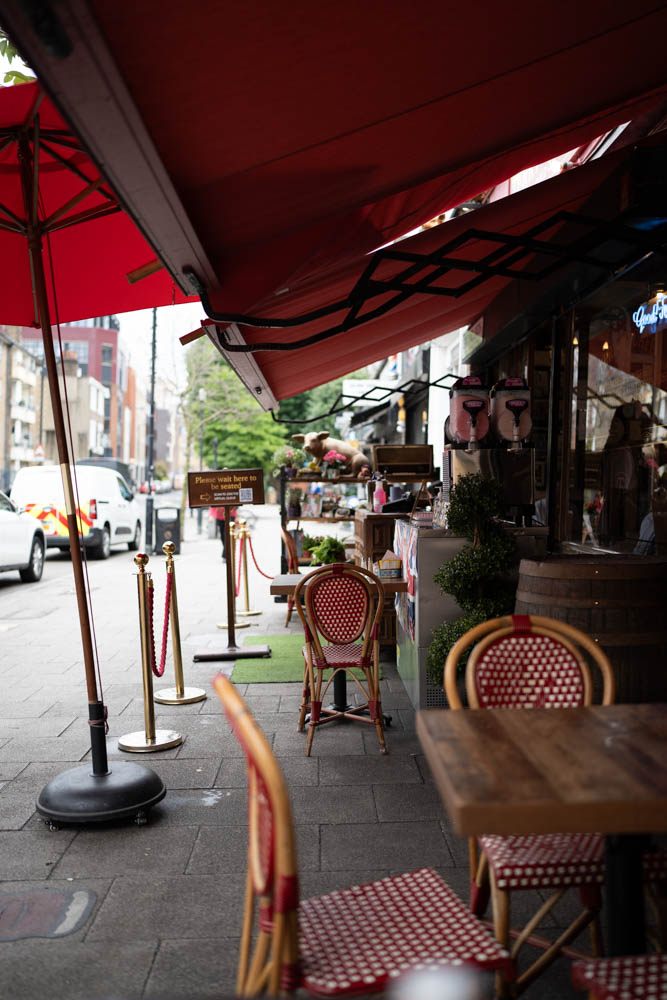 Can it be more wholeheartedly British than Terrys Café in London? Doubt it. Even the slogan "if you're looking for a Michelin-star rated restaurant you're in the wrong place" gives us the chills while we stock up on a FEB, a full English breakfast, while Terry himself is walking around the premises socializing with the guests.
Have breakfast with one of their precomposed plate combinations, and stock up on your favorites on top of it such as hash-browns, chunky chips, bubble & squeak – or go for their all-day brunch with bangers & mash, steak & ale pie and other British classics together with a range of sandwiches. At Terry's Cafe, having limited amount of options is simply not a thing, which is clear when you start to have a look at the generous menu.
Side to side with the café is also Terry's Deli, where you can get a lot of the good stuff from the café itself to go as take-away such as their croissants, pastries or other food items based on family recipes.