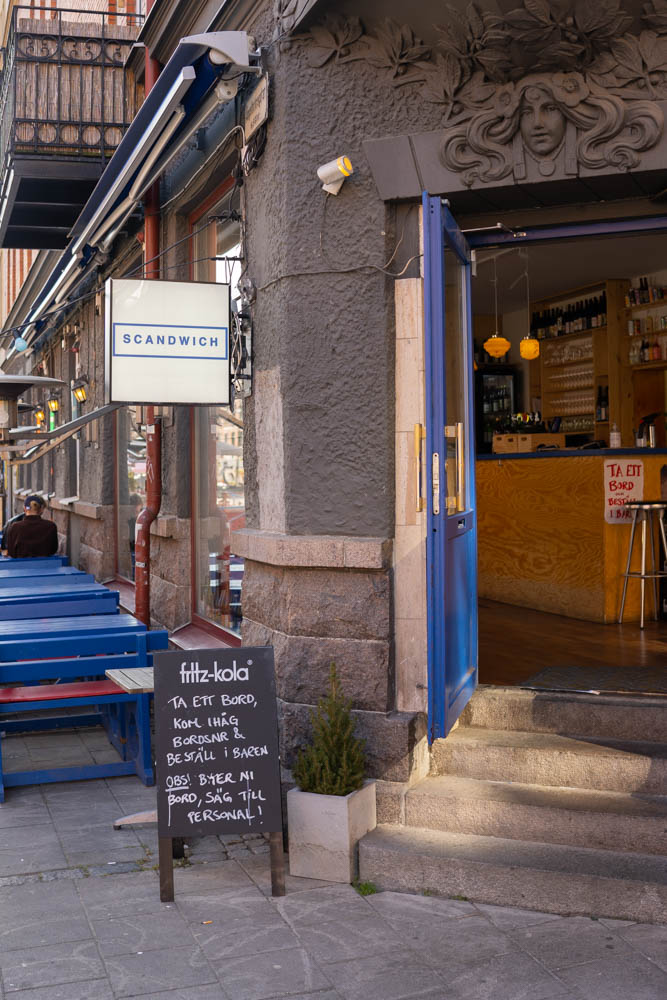 This sandwich restaurant owned by brothers of three has changed the narrative on how to eat a sandwich, and once you have had it the Scandwich way its hard to look back. Scandwich is stealing the sandwich from our hands and putting it on top of a plate, loading it up with so much goodies that once served likely are to wonder how you are to get it all into your body.
But whereas a traditional sandwich is squeezed together the creations at Scandwich is instead built on the concept of being stacked and where every bite leaves you with a large variation of different textures and flavors that likely will do nothing else than to put a smile in your face. Pair this with a can of their craft beers, glass of natural wine or german soda and you are good to go.
Every week they on specific days also serve up some fixed specials, and if you get the chance to be there on a Monday their schnitzel-sandwich is not only a good recommendation but also one of their own favorites. Oh, did we tell you that Viktor, one of the brothers, also won the award for best sandwich in Mack-SM 2019? Now you know!