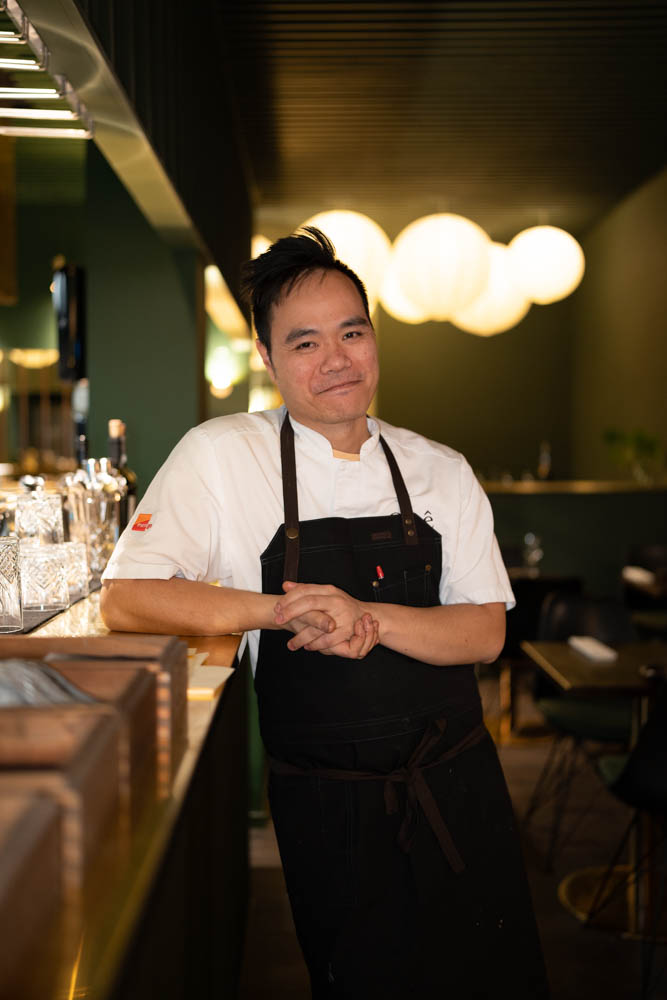 In a tastefully renovated location from what used to be a neighborhood pub, a modern take on Vietnamese cuisine and flavors take place under the name of Quê, directed by chef Quan. Quê is one of those restaurants that you easily can miss on the gastronomic scene of Malmö simply because of its location, still only a short walk from the city centre. As a guest, however, this is also one of the strengths, especially in the weekdays, when you can enjoy this location intimately with your company meanwhile getting an excellent and personal service from the staff.
At Quê you are offered two choices, a tasting menu with meat and another one that is fully vegetarian. Many flavors feel familiar if you previously have had Vietnamese food before (even if that would be only streetfood), but presented in an entirely new way (such as their own takes on Phở and banh mi). Together with these new and modern takes on classic dishes you are also served a range of other explorations from the kitchen, pushing the edge on the definition of what is Vietnamese.
Paired together with a good selection of wines, Quê adds up to a full experience with a unique take on Vietnamese flavors that cannot be found anywhere else in Malmö.