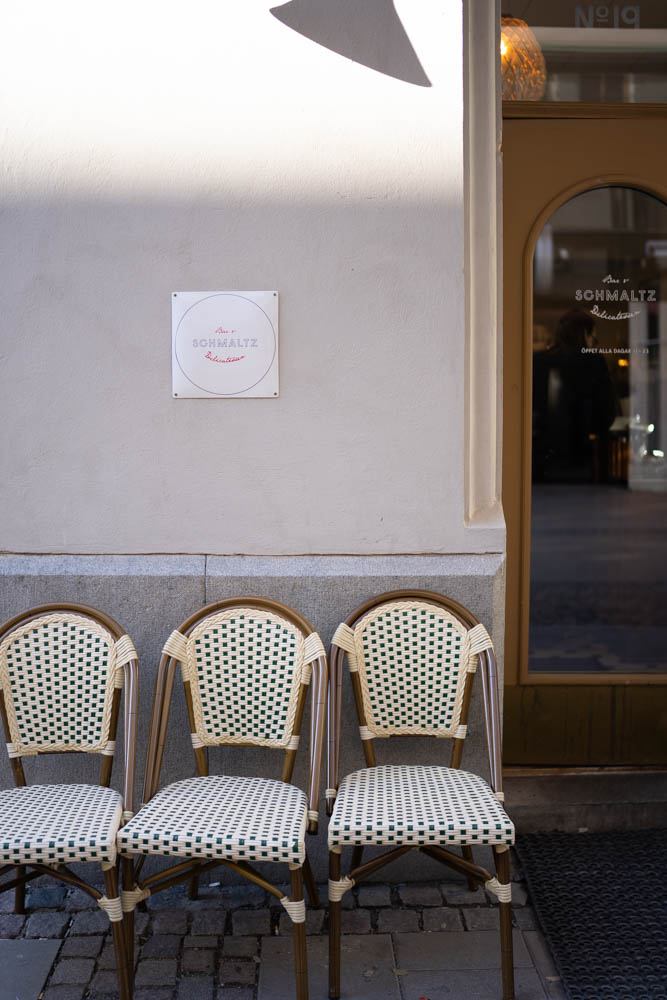 Stepping inside at Schmaltz quickly gives you the resemblance of a New York style deli. The mood is vibrant, and both their tables and bar is packed to the brim with guests drinking wine and munching on snacks with cheerful conversations flowing around. But the staff wont leave you to be forgotten in the loud conversations any time soon – Schmaltz is rather one of those places where you quickly would get remembered as a regular.
The menu offers everything from smaller snacks such as charcuterie cheese and smaller dishes to some larger ones as smoked fish which could more than often always be found on the menu. One of their signatures however at Schmaltz is their Reuben sandwich which is a balanced combination of meaty, salty, crispy and tart – all of the keywords that signifies a great reuben. Served with pickles on the side, of course.
If you are a larger group, booking a seat in their wine-basement is an option during the evening – otherwise drop-in is the way to go during the day. If you are lucky you might just be able to grab one of their few outside seats just in time for the sun to arrive during lunch hours. Just be aware you might get looked at by envious street walkers wising they could grab your perfect spot.