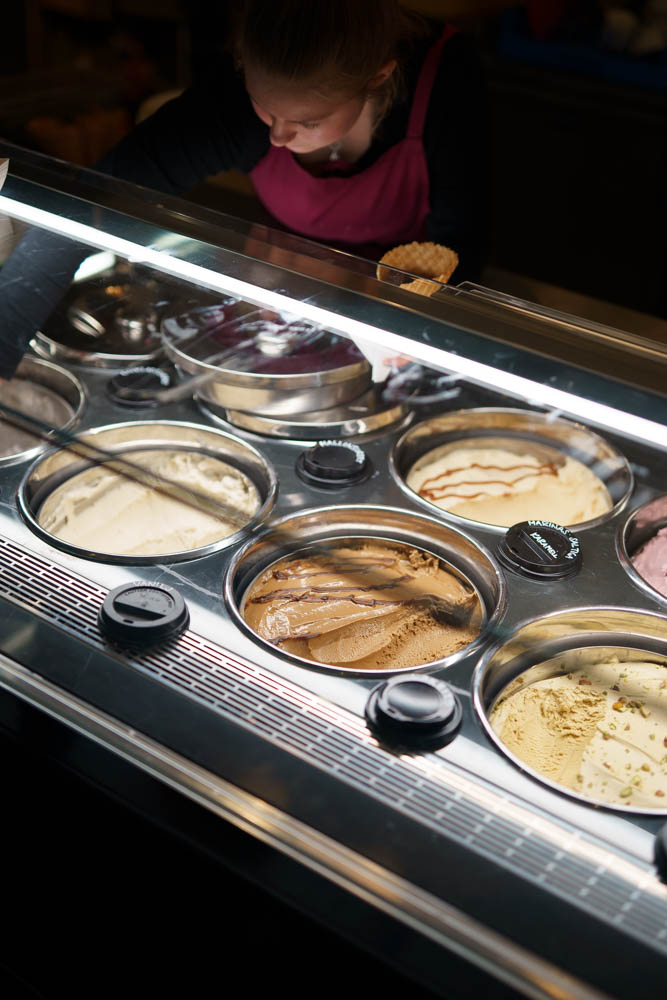 St. Jakobs has steadily been growing in popularity over the years with their delicious pastry and bread made on stone oven, served and sold at their different shops located around Malmö. But one thing that makes their café at Regementsgatan a bit special is that it focuses on offering homemade ice cream and sorbet. On the menu will find a range of different flavors, ranging from fresh and fruity to rich and creamy.
It's not all too uncommon to find flavors like salty caramel, licorice, blueberry cheesecake and even budapest (based on the cake with the same name). But if you get the chance to make a visit when they have their chocolate sorbet on the menu, don't even think twice – just get it. It might just be one of the best ice cream experiences you will have in a long time.
Just as on their other locations you can at St. Jakobs Glass find a range of their pastries, bread and coffee to enjoy both at the location itself or to bring with you on the go.