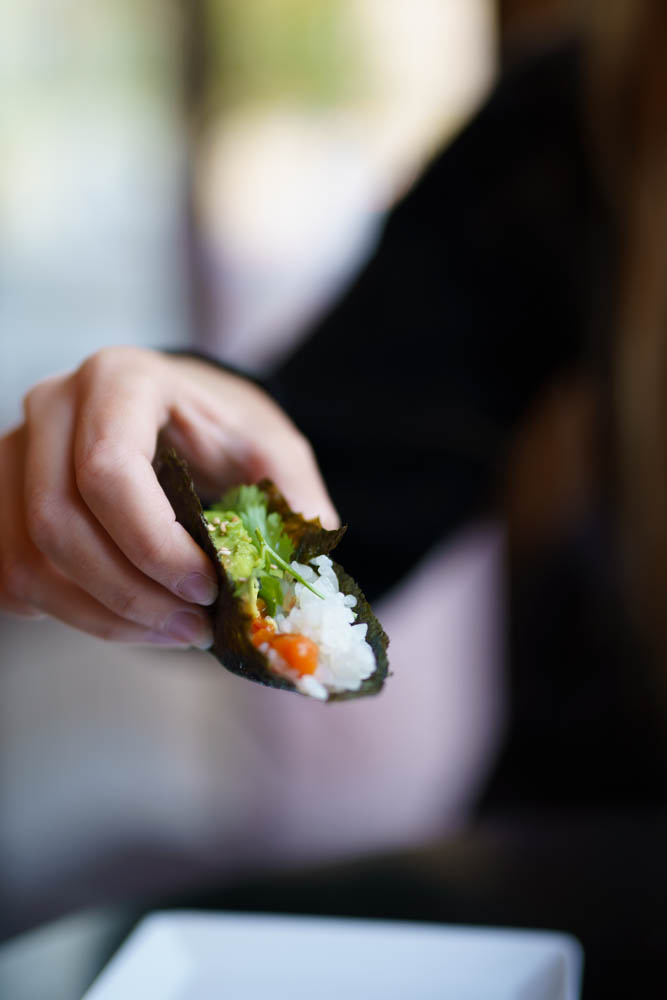 At the corner of Regementsgatan 25 lies a true hidden gem, which offers you breathtakingly well-made sushi in the form of creative combinations. But refrain your mind from the pre-made menu offerings, and go straight for the Omakase-experience (chefs choice). That is where the real magic happens.
With a wide range of creative explorations with sushi as the main connector, every single piece itself is an entirely new experience if you decide to go with the Omakase-experience. What you will be served is likely not traditional and it might even be somewhat controversial for a purist, but one thing is for sure: it will always be extremely well made, beautiful and a solid example of true craftsmanship.
One would think that such an experience would break the bank, but at Sushibaren that is far from the case. It's actually one of the most affordable experiences you can find that keeps you wanting to come back on a regular basis and experience the latest and greatest sushi combinations, signed by head chef Coulter McAbery and his team.
Oh, and whatever you do – do not leave (we cannot stress that enough) before you have had the chance to try out one of their specials, flamed toro with ponzu. What normally is the fat part of the fish that gets thrown away it instead at Sushibaren becomes one of their instant signatures. And just about when you think it all can't get any better – pour a cup of their green cherry tea for the final "cherry on the cake".