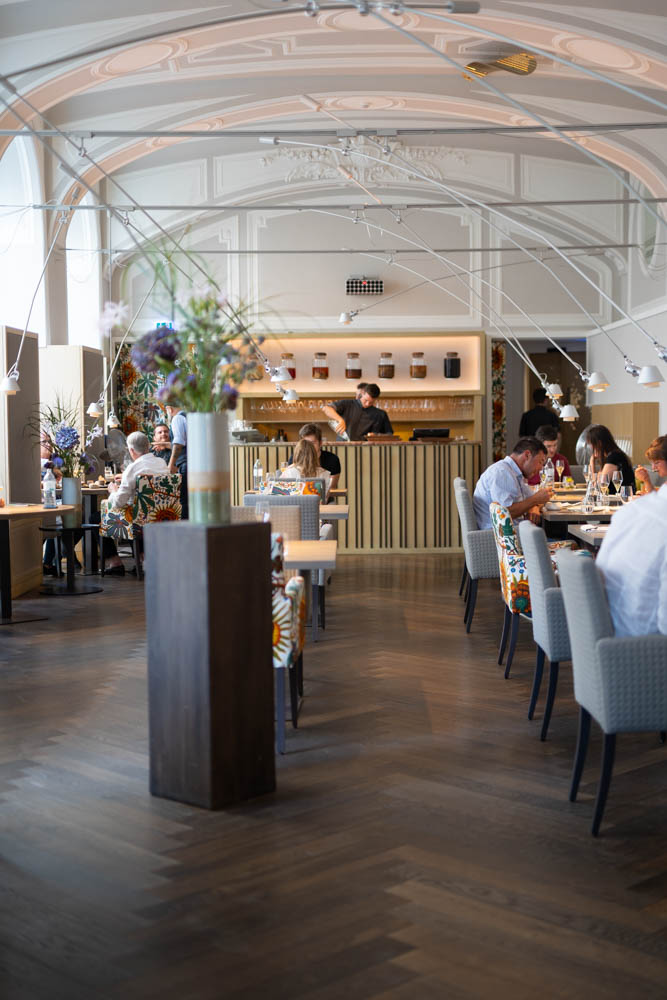 Imagine taking the absolute best green produce from nearby farmers the nearby area has to offer, then invigorate it with culinary expertise in the kitchen and transform them into plates of art – both for your mind, soul and tastebuds. Enter TIAN, the Michelin-starred restaurant located in Vienna that is making itself a name not only within Austria, but on the international scene, directed by head chef Paul Ivic.
But booking a table at TIAN is not about eating vegetarian (even though that is what is definitely unique with the menu), it's all about experiencing tasteful and beautifully composed dishes, that also sets the requirement to be sustainable and challenging the status quo of what a high-end restaurant experience can be, and that animal protein is not a must-have on the plate. And with that philosophy in mind – there is nothing that disappoints at TIAN. From the excellent service and magnificent location to the extraordinary food and excellent wines from wineries in Austria to handpicked bottles from the world.
Take a seat at TIAN and feed your mind with creativity of what is is possible with greens while at the meantime excite your tastebuds along the journey. Paul Ivic and his team sets the bar on what a fully vegetarian restaurant can be, and It's just a matter of time until one star in Guide Michelin gets upgraded to two.