House Negroni
I created this drink during my time at Teatergrillen. The idea was to create a drink that had such a big recognition factor that there was no question that it was precisely a Negroni that was being served. At the same time, I wanted to give the drink that little extra that makes it stand out from the crowd.

You often come across variants of drinks where so many ingredients have been replaced that you no longer recognize the original and the name may be the only common denominator. 

Here I played instead with adding something that gives the drink an extra dimension and I think Amaro Montenegro somehow ties the drink together in a nice way by being something in between Camparin and Antican.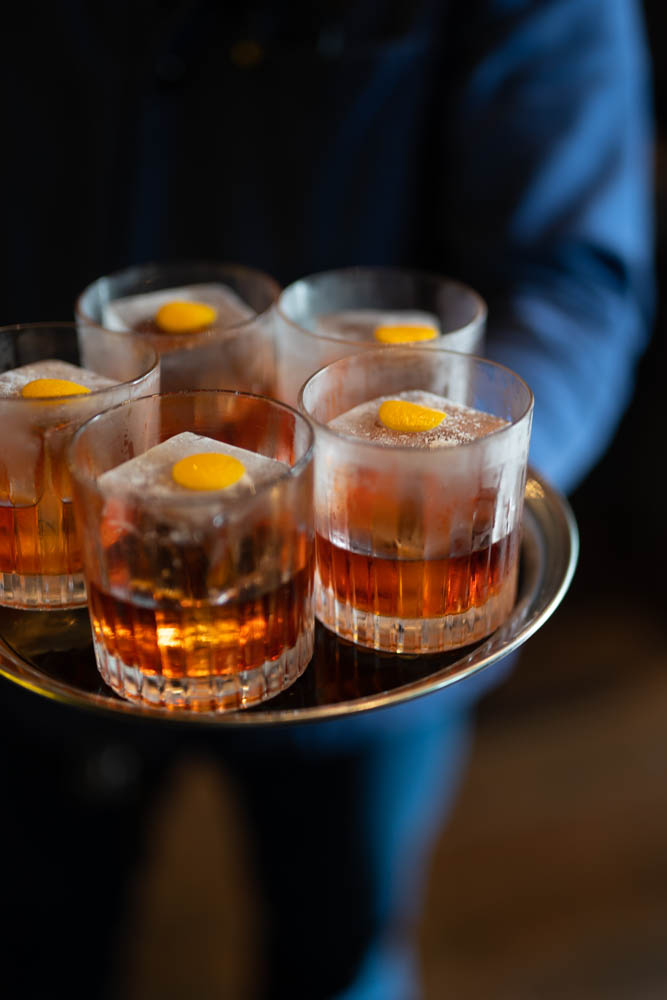 Ingredients (one glass)
2 cl Plymouth gin
2 cl Campari
2 cl Antica Formula
2 cl Amaro Montenegro
Pour all the ingredients over a large block of ice in a glass. Stir cold. Serve.
Coconut Finished Negroni
A classic Negroni that gets a touch of coconut sugar and a finishing touch of the meat inside the nut itself before being served out of the coconut.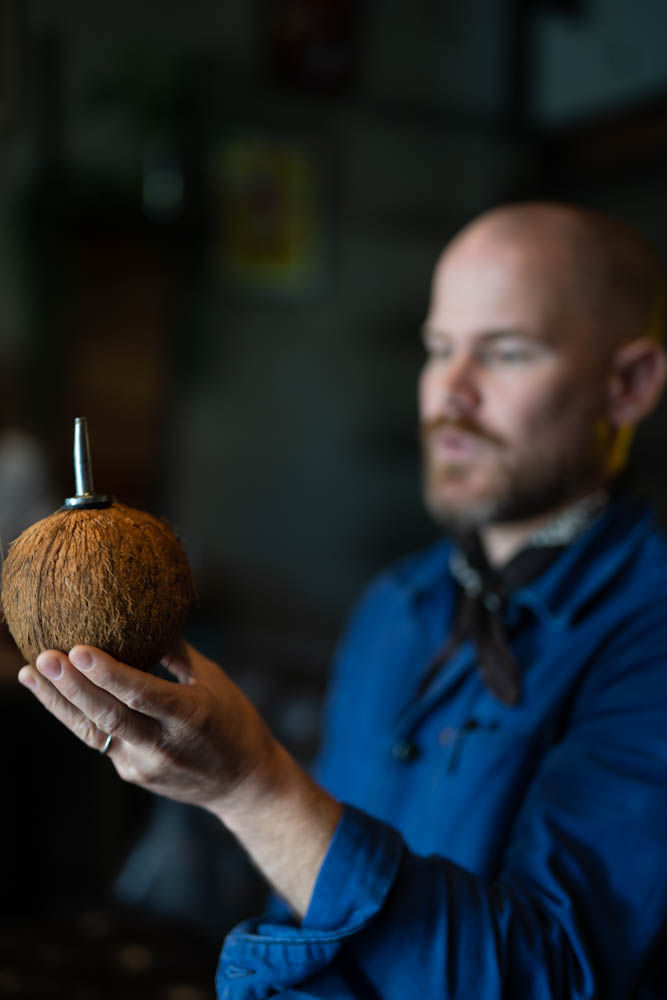 Preperation of coconuts
Drill open one or more coconuts. I used a 20mm drill bit which suited my drip caps nicely.
Strain and save the coconut water.
Coconut syrup
Measure out 1.5 parts granulated sugar per 1 part coconut water.
Stir until all the sugar has dissolved.
Pour into a bottle and store the coconut sugar mixture in the fridge.
Ingredients (approx 33 cl)
Measure up the following in a moderate container:
1 dl Campari
1 dl gin
1 dl sweet vermouth
3 cl coconut syrup
Pour the drink into the coconuts at least 1 hour before serving to give it a final finish of coconut. Feel free to put the coconuts with drink in the fridge.
At serving:
Choose glass and fill with ice.
Pour the drink from the coconut over ice in front of your guests.
Stir and serve!
Lampone Negroni
Lampone means raspberry in Italian and, as the name suggests, a raspberry-flavored Negroni. The idea was to create a variant of Negroni that appeals to both new and already die-hard Negroni connoisseurs.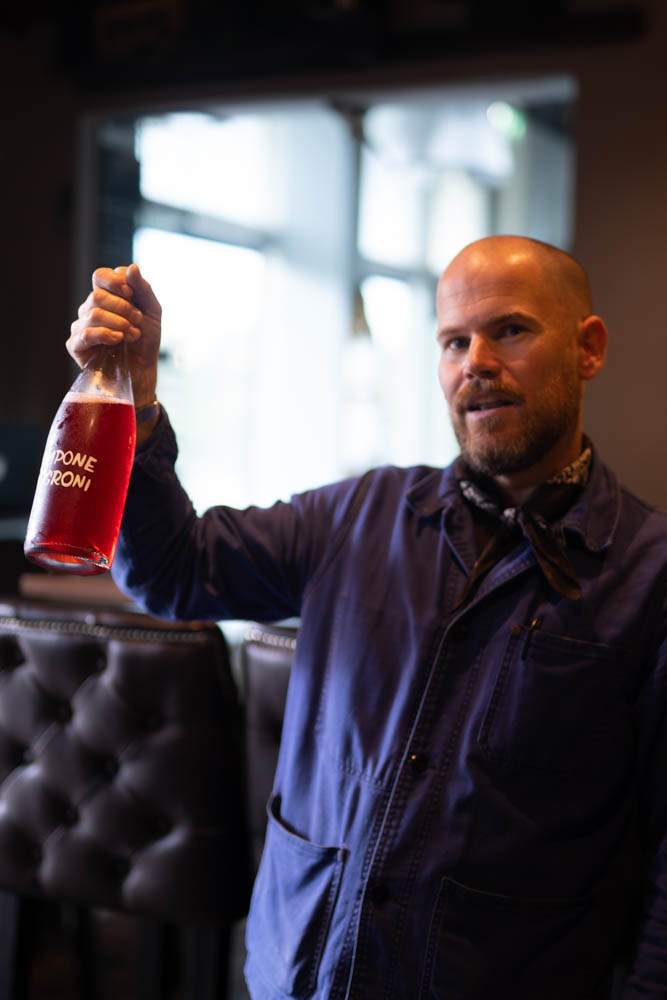 Ingredients (approx 330 ml)
80 g Frozen raspberries
3,5 cl syrup (of sugar)
10 cl Plymouth gin or other classic gin
10 cl Campari
10 cl Martini Rosso or other vermouth of lighter character
Day 1 (Preparation)
Weigh the raspberries and let them thaw.
Measure the other ingredients over the raspberries. Stir around and put on a lid or cover the container in another way.
Put away for an average of 24 hours.
Day 2 (Serving)
Strain the raspberries and pour up the drink in a bottle.
Pour then desired amount of Lampone Negroni in a mixing glass.
Add ice and stir cold.
Strain in a cold cocktail glass.
Press a small lemon zest over the drink and throw out the zest.
Serve and enjoy!