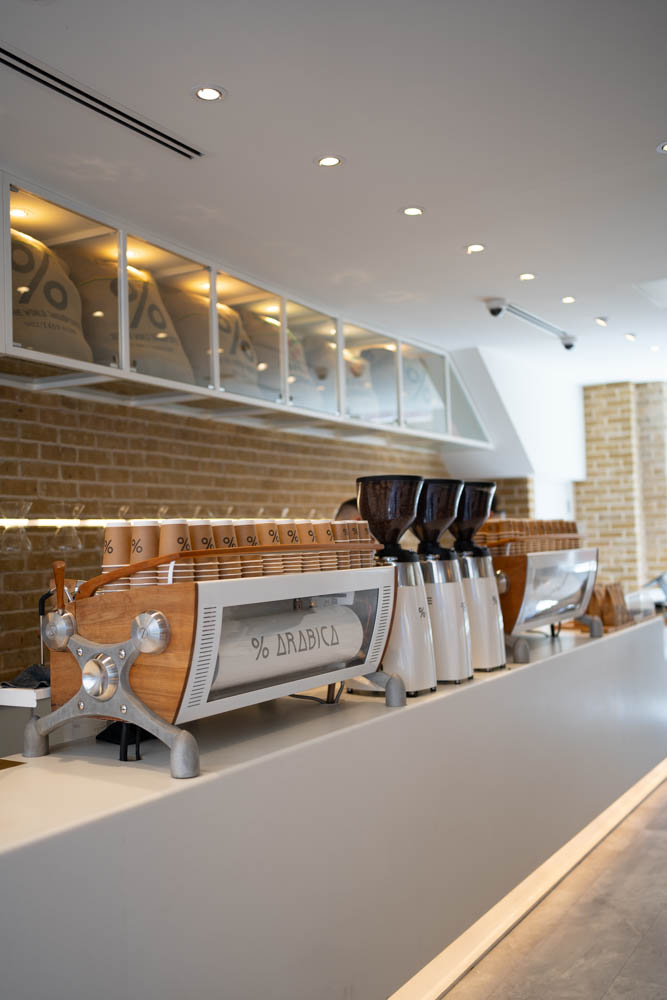 With a pure passion and love for coffee, founder Kenneth Shoji opened his first flagship & Arabica coffee shop back in 2014 in Kyoto and has since then expanded outside of Japan to a lot of countries all over the world. In London you will find a couple of shops, and one of them being located in trendy Covent Garden.
Wan't to try something particularly delicious at & Arabica? Of course you do, what a silly question to even ask! Place an order for a serving of their iced coffee, but make it 'Kyoto Style'. This option based on condensed milk is simply perfectly balanced and smooth.
& Arabica at Covent Garden is open every day of the week from 10 in the morning to 19 the evening, just so you will be able to have your artisan coffee fix just when you need it.