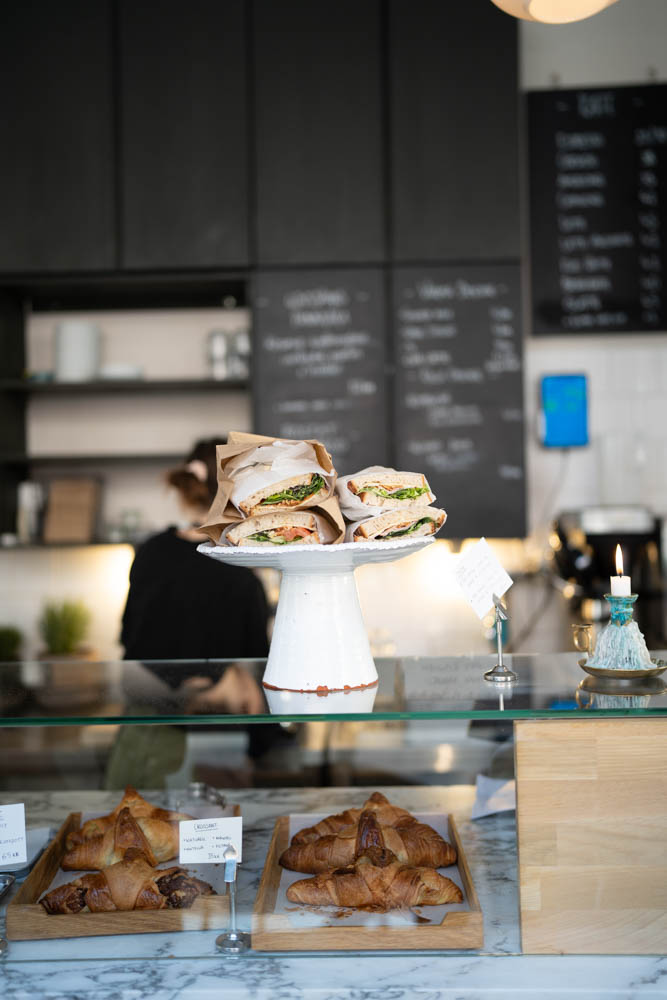 Atrium is definitely one of the more popular cafés that brings in not only the neighboring citizens in the area of Slottstaden, but from across all of Malmö. You can quickly notice that since Atrium is more or less always packed with guests enjoying either a breakfast, brunch or an evening fika on the weekends.
Even though many have found their own specific favorite on the menu, our recommendation is to aim for their cast iron pancakes with a new flavor combination for the season or the grilled cheese on sourdough with black kale and red onion marmalade. Why not perhaps even enjoy one (or two) of their otherwise delightful pastries.
At Atrium you have the option to sit inside either by tables or enjoy the view at one their few window seats, If you wish to sit outside and enjoy the warmth of the sun on a sunny day, that is also a possibility.