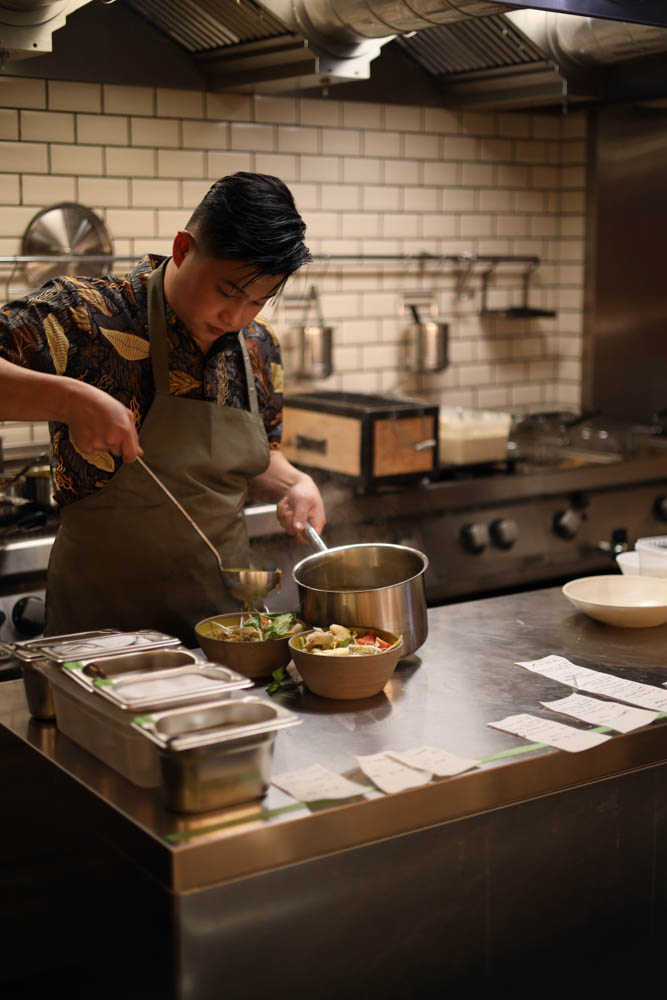 Looking to surprise your tastebuds with a new set of flavors? We got you! Then check out Saji, an Indonesian restaurant that brings a fresh addition to the food scene of Copenhagen. Opened by Indonesian born chefs Samuel and Jimmy in late 2022, they serve (which is also the meaning of Saji in Indonesian) approachable dishes that is close to other asian dishes – but with a unique set of flavors, combinations and presentation.
There are many dishes one can recommend to give a try at Saji, but if we had to pick a few favorites we would go for the delightfully crispy Oyster Mushroom Tempura with Smoky Goma Sauce, the flavor-packed Braised Pork Ribs and lastly, if available, the seasonal fish.
Saji is open both for lunch and dinner, and while here you have the option to sit either by a table, on the floor or if you want to have all the action in front of you – the bar in front of the kitchen. The latter we definitely can recommend a little extra, since there is a lot of interesting cooking techniques going on to enjoy.