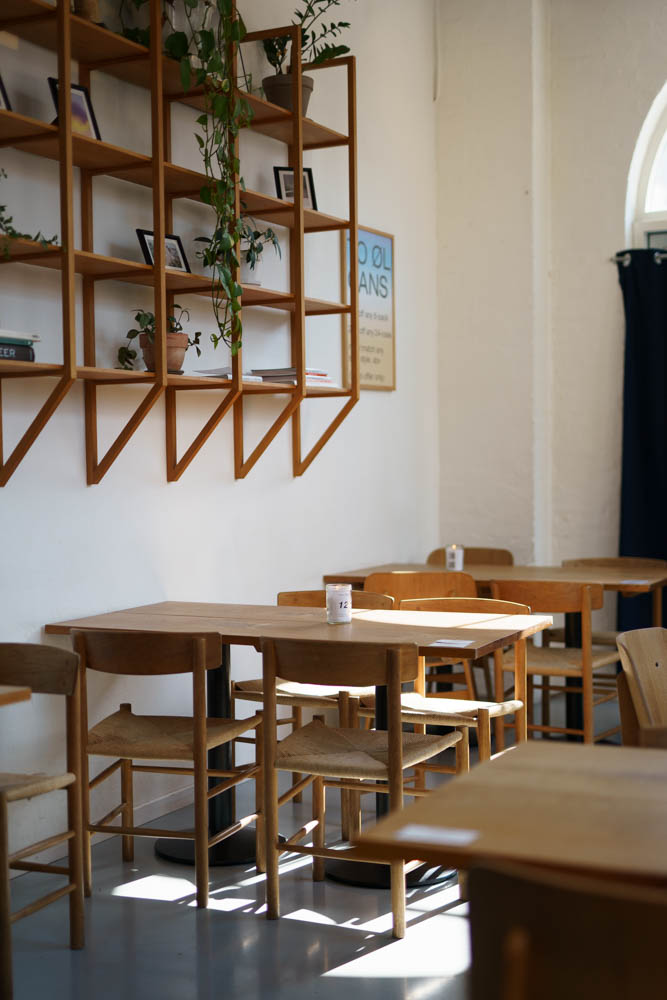 BRUS is a brewpub of Danish brewery To Øl, located on the sunny side-streets of Nørrebro. With a large amount of seating both on the inside and outside, coming by without a reservation is not a problem. At BRUS you are able to choose from a large amount of beer (32 taps on location!) and as well cocktails on tap from their bar, and enjoy it with a selection of different dishes, burgers, spicy korean chicken wings and their all so famous fermented potato fries with dip from their restaurant.
There is also a shop located at BRUS where you are able to buy with you a large selection of their own beer as well from other guest brewers on cans and bottles. You will also find ciders, canned cocktails and a selection of wines for sale.
BRUS is a perfect spot if you want a place to sit for hours and wind down in the sun with friends, and replace the pulse from the lively streets of Copenhagen with other cheerful people in an area that almost feels like its own small lite city within the city.