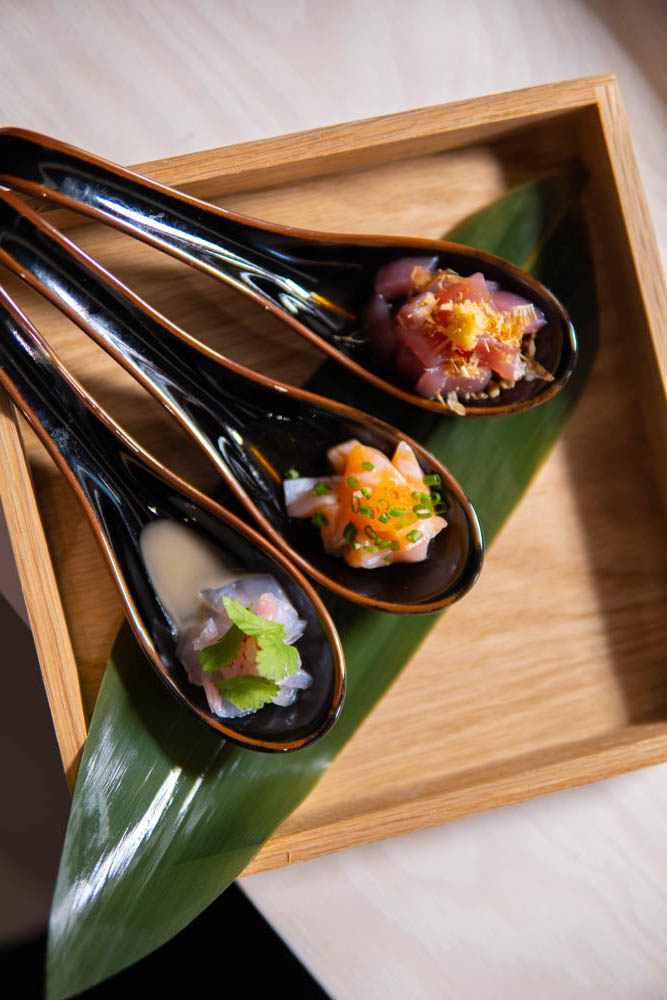 Give in to your curiosity and drop in at Sushi Rebellion, the sushi restaurant where a creative take on sushi meets a wide range of dishes with inspiration not only from the Japanese kitchen – but the entire worlds. How rebellious of them! All orchestrated under the direction of chef Pepi Anevski, awarded in Japan as Sushi World Champion in 2013 and Most Creative Sushi Master in 2014.
Even though sushi is a large part of the DNA at Sushi Rebellion, two strong must haves on their menu is definitely their Ponzu Tuna and Popcorn Shrimps – two dishes that once started, is difficult to stop eating (and order in more of). Try them out, and see for yourself!
When it comes to the sushi we recommend to simply try out a little of everything from the a la carte menu to find your own favorites, and then order up some more. You also have the option to order in a pre-fixed sushi menu or omakase (chefs choice) offering if you want to skip on all the decisions and let them simply take care of everything for you.
Oh, and are you one of those who enjoy to see the magic happen in the kitchen? Good news – just ask for a spot in the bar to watch the chefs do their magic at absolute front row seats.