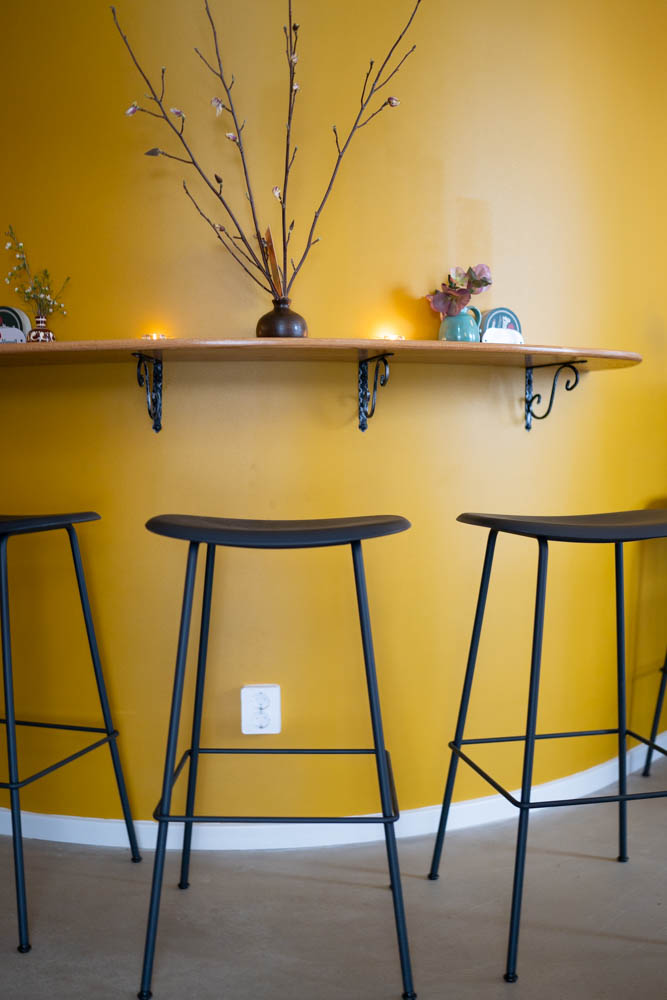 One duo, three concepts. At BISe, short for the French word Bisous translating to cheek kiss, you will find a restaurant, wine bar and last but not least a cocktail bar in one and the same location. In other words – a meeting place that is a great option no matter if you are out and about for a snack, dinner or just fancy a drink. At BISe it's easy to get in, but even harder to get out – since there will always be something new to explore.
With a nice collection of wines building up in the cellar at BISe, there is more than likely that you will find some something new and interesting that makes a homerun for your preference. And if you so happen tend to be drawn into the more recent trend of natural wines, then going to BISe will be your lucky day.
The wines are also in a good company with the food that can be ordered both as smaller dishes in the wine bar or as larger ones in the restaurant, where the dishes are composed from the heart and season rather than from a specific cultural kitchen. Don't be surprised to find both schnitzel and gnocchi at the same time on menu – but be sure that owners Ludde and Arvid will stitch all the flavors well together as a dinner experience.