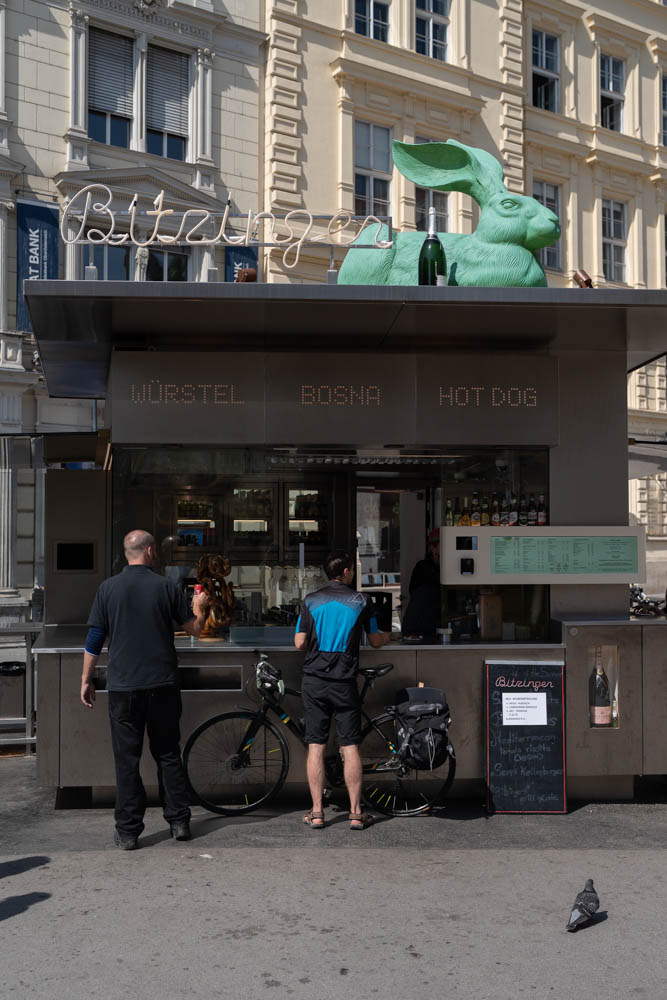 If you are in Vienna, you need to have an Austrian käsekrainer at a würstelstand. But no matter where you go, you can expect more or less the same experience – cheesy sliced up crispy sausage, a dash of mustard and a slice of bread. But there is none in the city that makes it more of a party experience than Bitzinger in the middle of central Vienna. Expect bunnies, champagne and even colorful hats!
It is not only Käsekrainer you will find on the menu, however. As mentioned even champagne takes place on the menu next to wine, beer, soda and of course a wide range of other sausages such as currywurst, bratwurst, Bosna and many, many more.
Bitzinger is open early at 08.00, and closes late at 03:00 – every day. With such generous opening hours it's no wonder it has become a favorite for when the käsekrainer-cravings hits, especially for those coming out of the Opera next to it. Just be aware that they won't take cards, so have those cash ready when you show up at the counter.