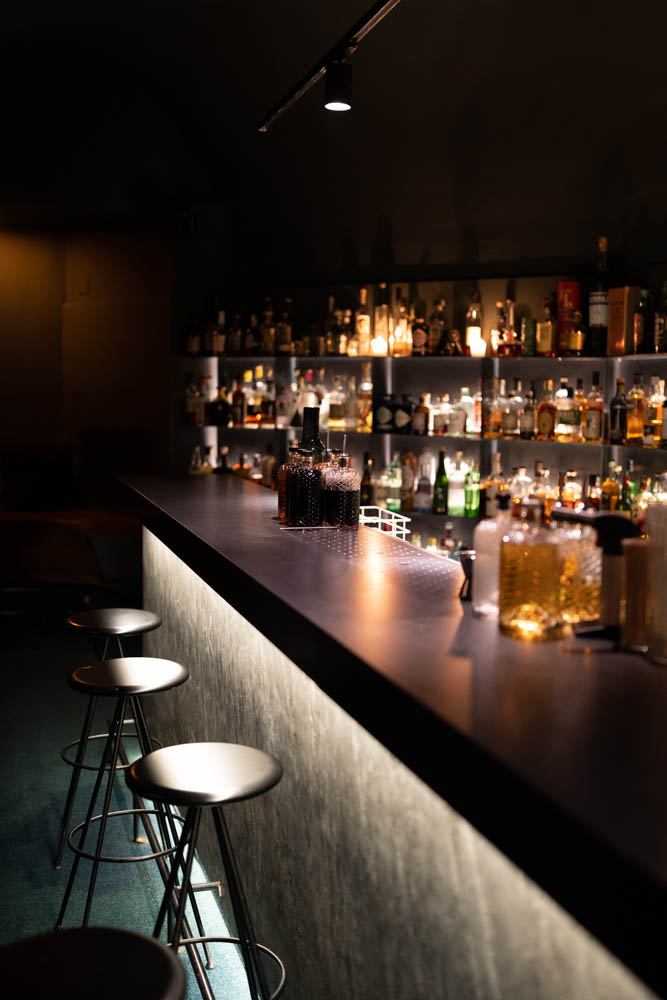 Do you accept the truth, and dare to try out the cocktails at Truth & Dare? Of course, you do! This is not the daring type of drinks you would find on frat parties – just honest, good, mixology. Hiding on small inner back street of central Vienna, it's definitely not the bar you will stumble into walking on the street – but a digital map will definitely help you find it in no time.
Even though the sun might shine bright in the outside, expect to step into the darkness at the dimmed down ambience at Truth & Dare where the mixologists make their cocktails under a controlled light source making them, and the mixing process, literally pop out from the bar. A neat way to draw attention to the art of artisan cocktails being made.
Truth & Dare themselves say that their concept is to serve you what you won't find elsewhere. But even though the name of the cocktails is uniquely playful, many ingredients itself is definitely familiar – so no need to worry about being surprised by any funky unexpected flavors, there are definitely other cocktail bars in Vienna that will do just that.
Each week they also make their "mini of the week", that they won't tell you in advance what it is. All to lure you in, boggle your mind a bit, and keep serving you up even more of their great cocktails along the way.