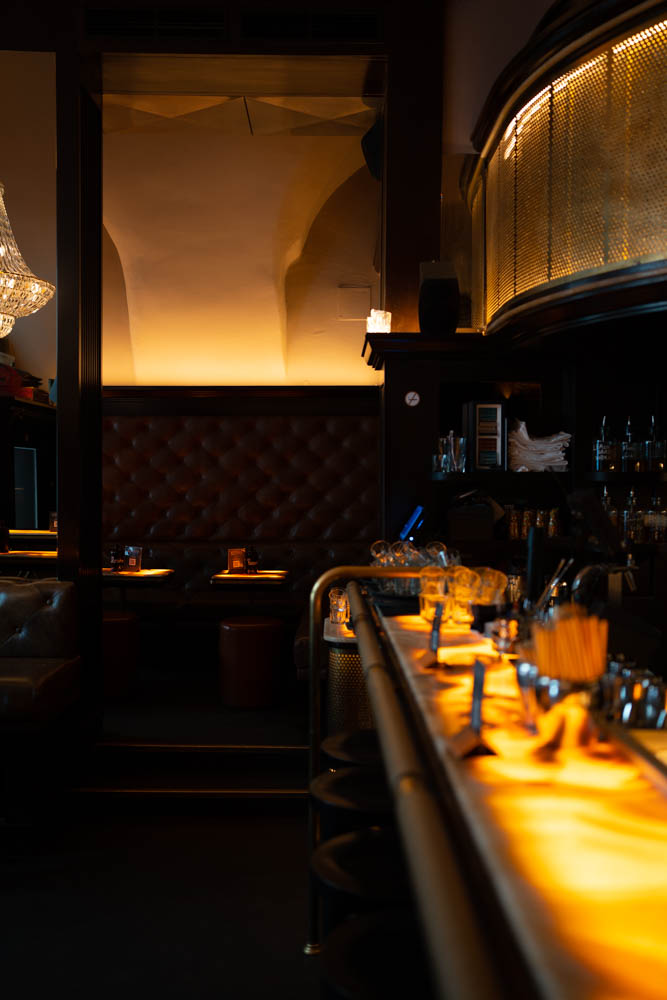 The Kleinod family (a family of bars) has a dedicated cocktail bar located in the center of Vienna , Kleinod Die Bar, that offers a range of cocktails from unique signatures to well-known classics – all in a very nice location that feels equally luxurious in the interior as it feels like a time travel to another place and time.
Kleinod has generous opening hours, and being open every day is definitely something which you rarely can expect from cocktail bars in Vienna, let alone the world. With that, all in all, there is no excuse not to make a visit to Kleinod for a cocktail while in the city. If you happen to meet Elvis in the bar, feel free to say hello from your favorite restaurant guide FOODGUIDE.se!
Hot tip: If you arrive early (between 16-18 monday to saturday) you might also end up being lucky to arrive during their aperitivo offer, a generous serving of snacks and deli to go while sipping on your cocktail(s) of choice. Nice.