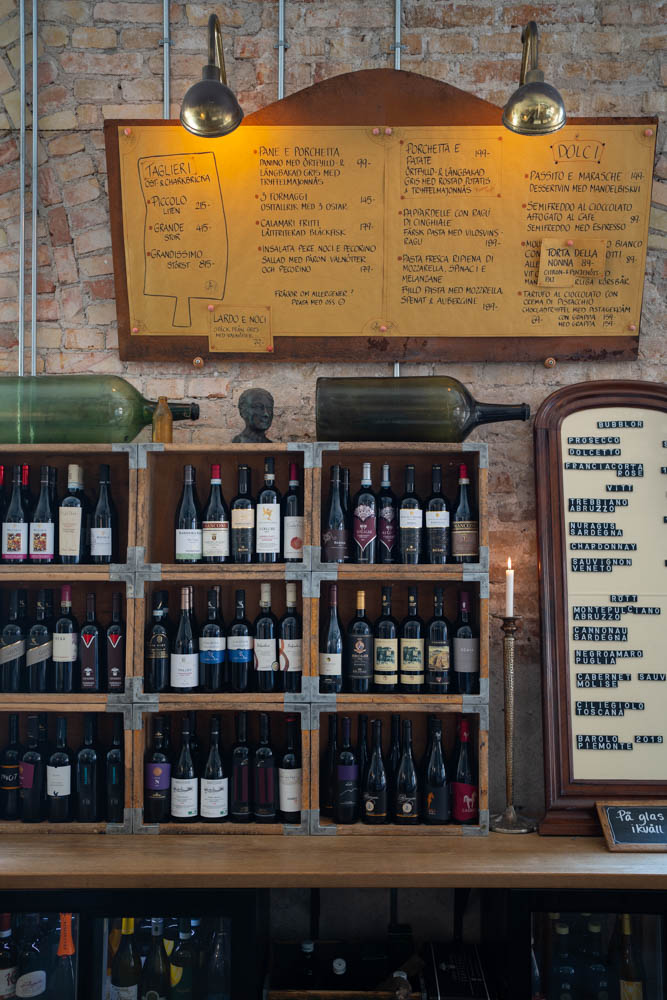 If you enjoy italian wines, food and culture – you are going to love Gustavino! From the wide range of bottles or wine by the glass (or perhaps an ice cold italian beer, if that is your thing) served up together with everything from Calamari Fritti (fried squid) to Pane e Porchetta (pork sandwich with truffle mayo) and pasta dishes to cheese and charcuterie. And yes, of course also some sweet desserts.
The ambience at Gustavino is lively, happy and overall cozy – and a place where you, if being a local, likely will run into someone you already know that enjoy wine and dine, With a lot of seating inside over three levels and even some tables on the outside of the location, doing a drop-in at Gustavino is rarely an issue – no matter how lively it is and seem when you arrive.
Gustavino has definitely become a popular spot over the years, and it's easy to understand why. It's a waterhole for italian wine and food, approachable for everyone with a simple but good rustic menu and an excellent selection of wines with something for everyone. And if you are unsure, don't worry – they gladly let you try out a few to find exactly the one you like.