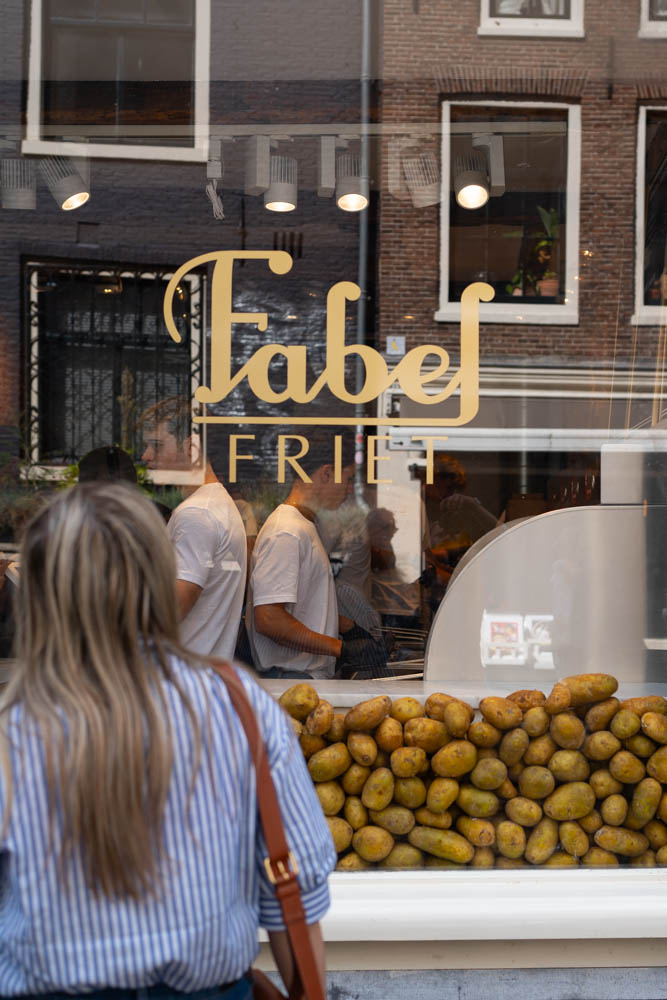 If you are going for fries at Fabel Friet, come a bit earlier than the opening hours. Even more than 15 minutes before you will see people already starting to line up for a portion of fries at this very popular shop. An hour after and you will understand what we mean, since the lines might even stretch across the other side of the canal.
Yes, Fabel Friet has grown an immense hype by the dutch people – but also so for a very good reason. No effect without a cause, as you say. Even if Amsterdam is famous for their fries in general, this is definitely one of the better ones to be had in all of the city, made on locally sourced Agria potatoes with their skin on.
When you are finally at the counter to do your order however, top it with parmesan that quickly melts as a layer over your newly fried delights, which has become somewhat of a signature combination tougher with their homemade truffle mayo.
Have in mind there is no seating spots on the inside at Fabel Friet, but there is plenty of space to enjoy it on the outside right next to the canal which you can do every day thanks to their generous opening hours from lunch to evening.