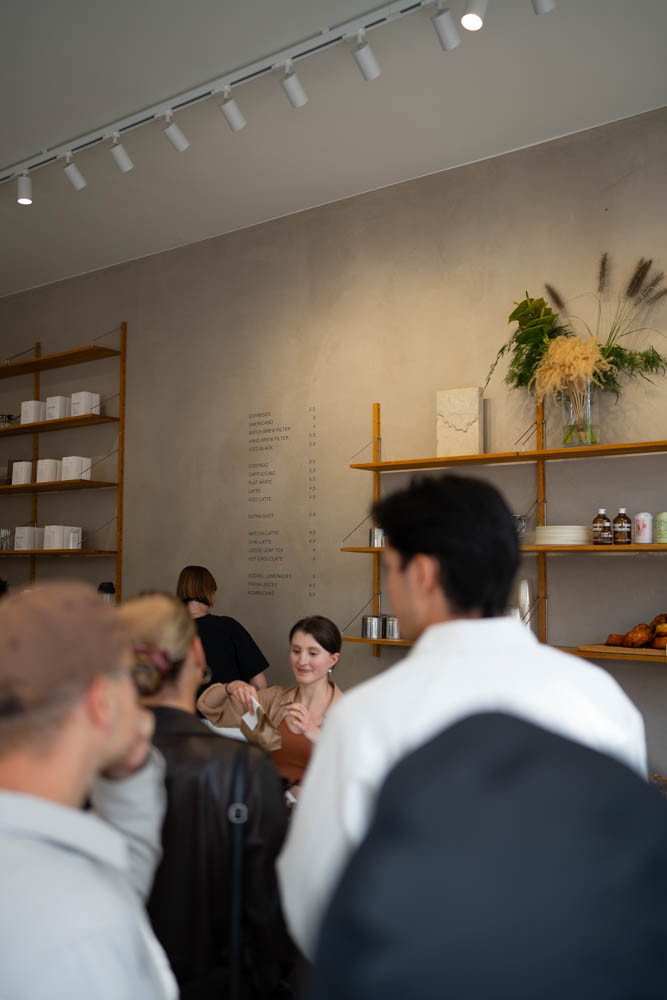 What initially started as selling baked goods from his home under the name Rustic Pastry, French-born Yann Pierre-Jean escalated the concept to a whole new level when he decided to rebrand and open as Saint-Jean in Jordaan, Amsterdam as a dedicated spot.
Saint-Jean has a focus on specialty coffee and pastry, and their famous cruffin creations being one of them leading to long lines every day of the week that they are open. Their pastry is entirely plant-based as well, which even more adds to the immense popularity this place has achieved.
The waiting time is worth it though, just be mindful that getting a spot to enjoy your coffee and pastry is best done as take away rather than to sit on location.