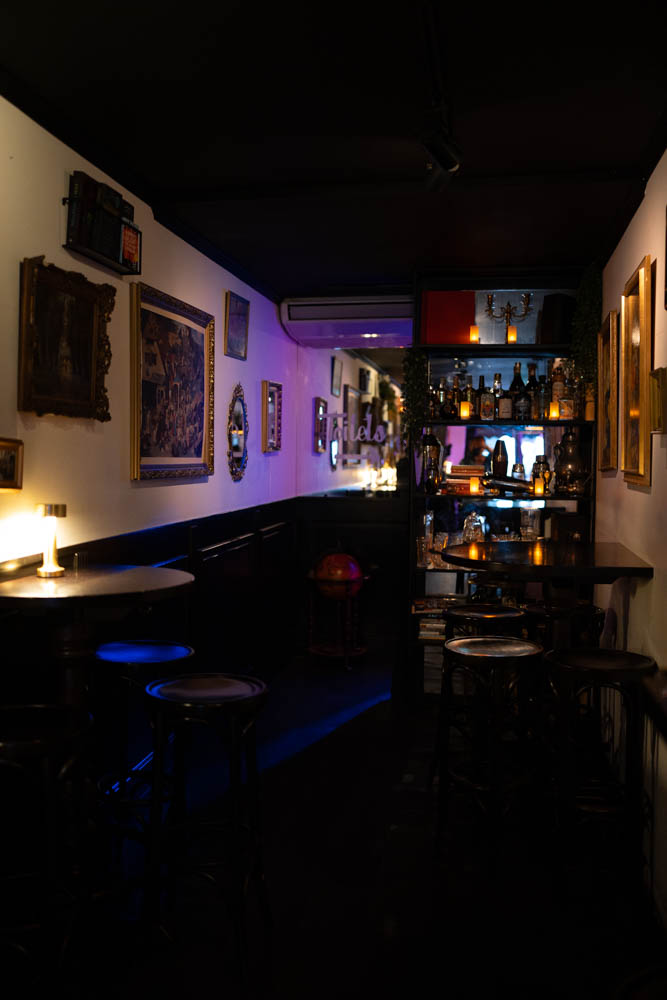 On De Voetboogstraat, a street with a lively history dating back to the 16'th century and stories related to being the headquarter for civic guards and later on ended up being infamous for a lot of violence up until 20'th century, it was about time someone came and practiced law and order on the street once again.
Even if Law & Order is not involved in reducing crime (at least what we know, anyhow), there is no cocktails here that deserves any jail time – and even if they did they would be released early due to good behavior. Even though the cocktail Almost Hollywood is almost illegally tasteful.
The vibe at Law & Order is energetic, and so is equally the friendly staff. So take a seat at the bar, and let the magic unroll while the bartenders is doing their thing involving spraying, creaming and mixing all night long – all with a bit of flair. Expect a few classic hip-hop bangers coming from the speakers while you're there.