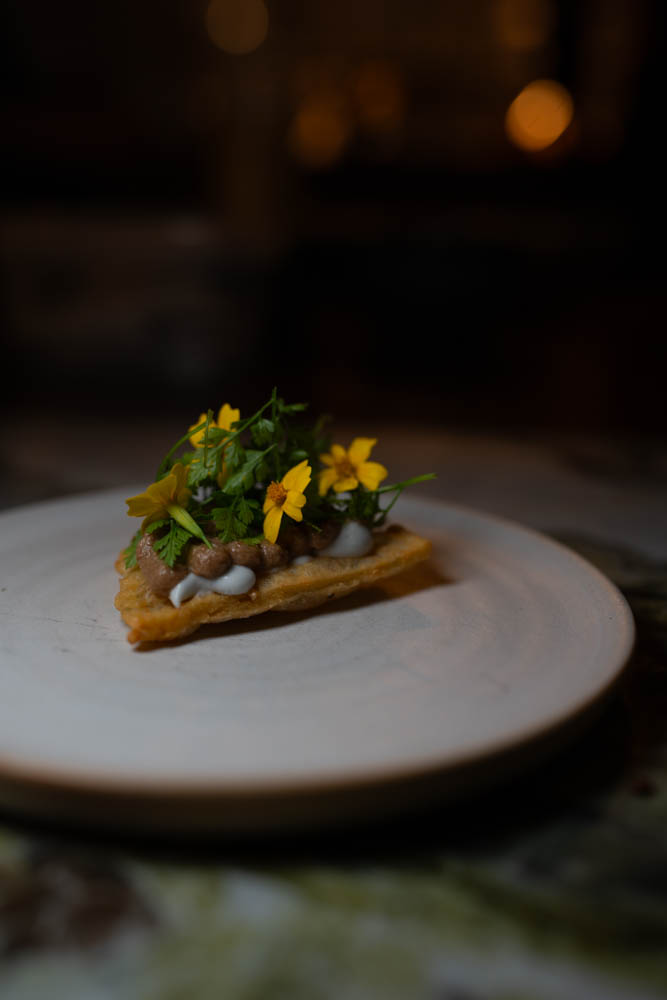 Foer, coming from the word of foraging in Dutch, is a fine dining restaurant in Oost with a particular focus on greens set in a cozy relaxed environment with dishes composed together in a beautiful way on the plates. Kitchencurious? Then you definitely must book a seat at the bar where you oversee the whole kitchen and what's going on inside, and get the chance to chit-chat with the head chef Steven and the rest of the team a bit throughout your dining experience, making it even more unique.
At Foer, you have two options. Either the Flora or the Fauna menu in the length of 4, 6 or 8 dishes. The first option being entirely vegetarian and the latter complemented with fish and meat. Equal to both is using locally sourced ingredients and with a sustainable mindset as a base. The menu itself changes multiple times a year.
The restaurant has generous opening hours and is open every day except for Tuesdays for dinner.