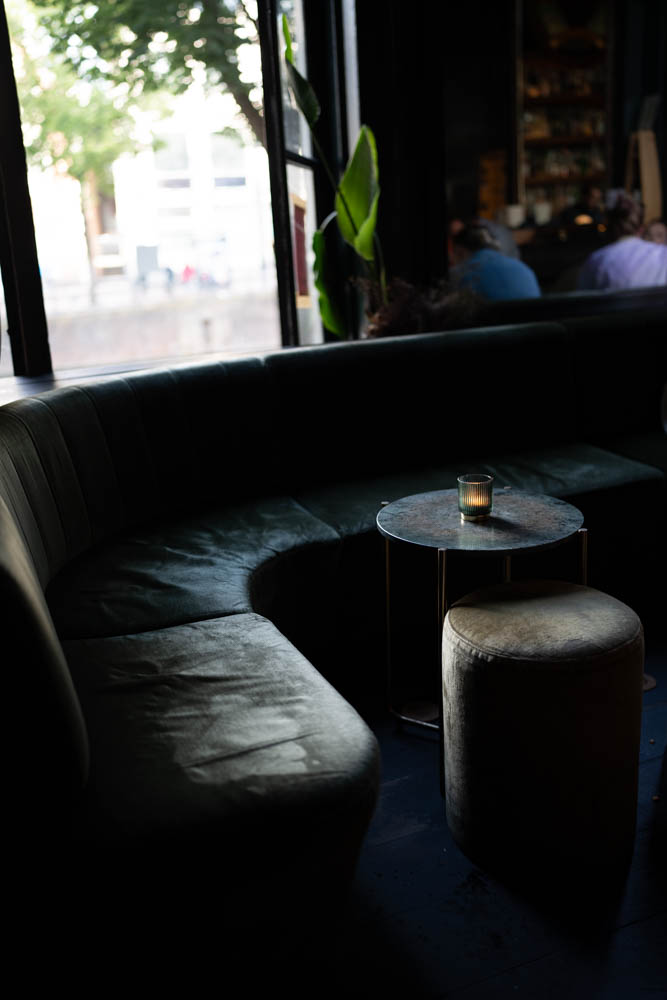 Located next to the Singel canal of Amsterdam you will find Flying Dutchmen Cocktails, where you will be taken by the ginormous (sorry for the pun) collection of spirits showcased behind the bar, counting up to over 800 of them – a number likely being the largest in all Amsterdam by a single bar.
"We must learn to walk before we can run, before we can fly" is their motto in teaching the history of cocktails, which is done both by entire workshops during the day as well as the menu itself, which is divided into the three columns walk, run and fly. From this you can experience three evolutions of styles for a range of cocktails.
Not sure what to choose? They have a great flavor compass to help you along the way on the back of the menu. Otherwise just ask the bartenders, they will definitely find the right cocktail just for you.
Flying Dutchmen Cocktails is open every day from 17.00 to 04.00 which likely is the most generous opening hours for such a polished cocktail bar you will find in all of Amsterdam.