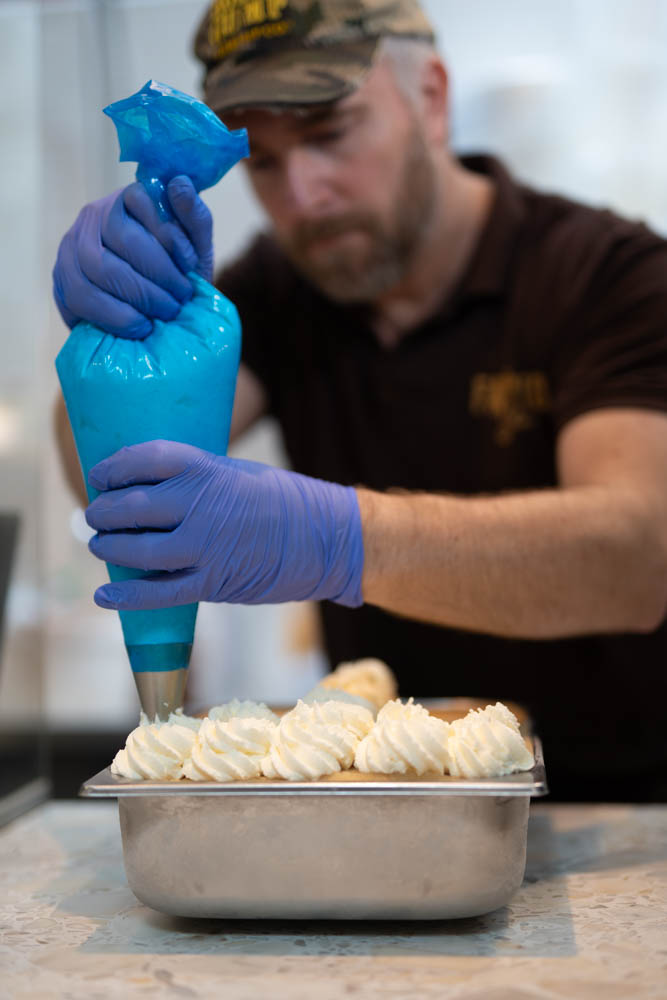 One does not simply call itself for "fav" without delivering on it's promise. Good thing then that Favvo Glass is! This small little ice cream shop at Malmö Saluhall is one of Malmös most beloved places that truly lives up to being artisans in the art of creating creamy, flavorful and absolutely delightful ice cream that leaves everyone wanting to come back for more after once have tried it.
Some of the flavors that you most than always are likely to find is their extraordinary creamy vanilla ice cream on Tahiti vanilla and the flavor packed sorbet on blood orange and passionfruit, amongst a few others. But once in a while they also make some other long time favorites by their crowd such as semla, champagne sorbet and blood elder – flavors that you should most definitely try out if you get the chance.
Once you've went favvo, you never go backo!